Wednesday, July 20th, 2022

Posted by Jim Thacker
Adobe releases Substance 3D Designer 12.2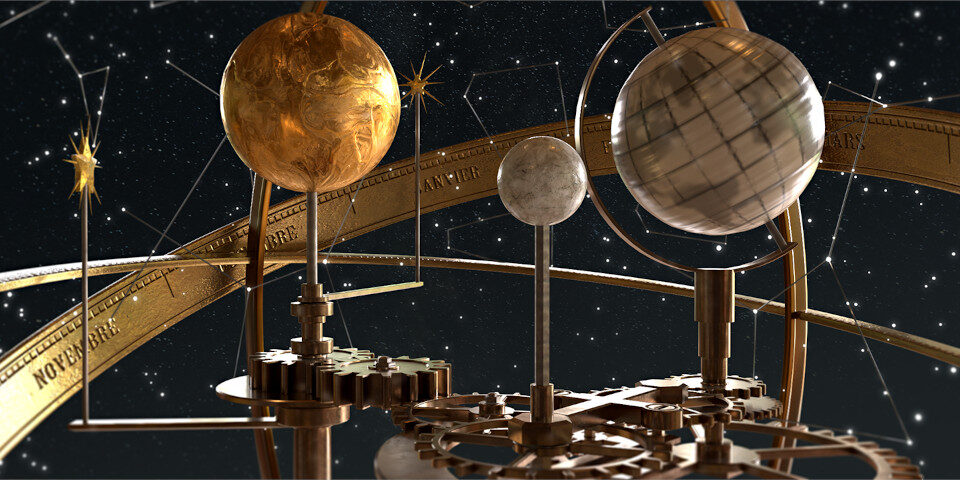 Adobe has unveiled Substance 3D Designer 12.2, the latest version of its material-authoring software.
The update adds native support for Apple's M-Series processors, making some tasks "up to two times faster" on current Macs than older Intel machines, and improves workflow when using the software's node graphs.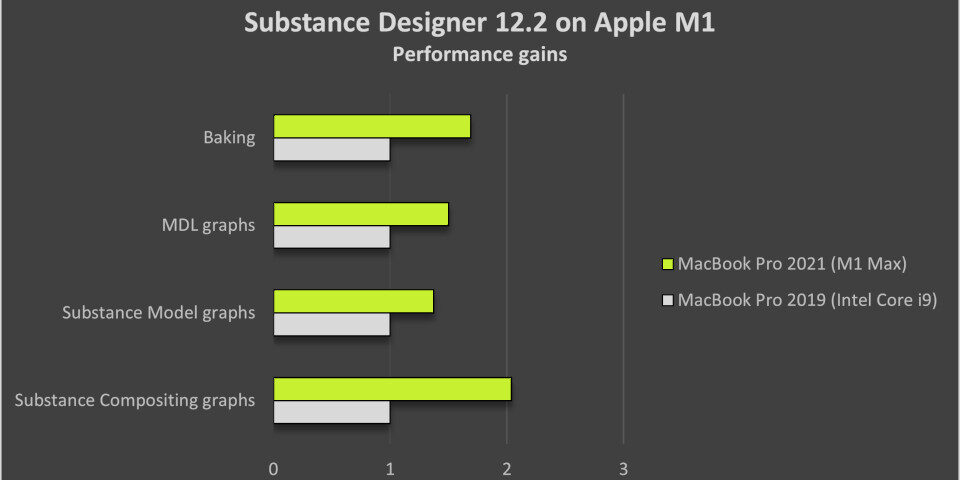 Native Apple Silicon support improves performance on current Macs
The main change in Substance 3D Designer 12.2 comes as little surprise: partly because it is being rolled out steadily in other Substance applications, and partly because Adobe jumped the gun announcing it.
The firm stated in a press release last month that Substance 3D Designer already had native support for Apple's M-Series processors – incorrectly, as it turned out.
Now that native Apple Silicon support is actually available in the public build, it should improve performance on current Macs, on which Substance 3D Designer previously ran using Apple's Rosetta 2 emulator.
Adobe's blog post doesn't put a figure on the resulting speed boost, but it does say that Substance 3D Designer runs "up to 2x faster" on Apple Silicon Macs than on equivalent previous-gen Intel machines.
Workflow improvements to the model and compositing graphs
In addition, the model graph – part of Substance 3D Designer's new procedural modelling toolset – gets a number of quality-of-life changes.
Nodes now have tooltips in the Library and Graph View explaining what they do, and the node menu in the Graph View is now filtered to show only those nodes compatible with the one currently selected.
Users can also now set up custom keyboard shortcuts for creating nodes.
The compositing graph, used to create materials, gets the option to preview the output of a graph in the software's 2D View as well as the 3D View.
Standards updates and deprecated features
For pipeline integration, Substance 3D Designer's dependencies have been updated to match the CY2022 spec, the current version of the VFX Reference Platform.
The update also adds a new template for exporting materials to 3D garment design tool CLO.
In addition, a couple of old rendering features have been removed: the post effects system based on Silicon Studio's Yebis 2 middleware, and the option to save renders to ArtStation from the 3D View menu.
Pricing and availability
Substance 3D Designer 12.2 is available for Windows 10+, CentOS 7.0/Ubuntu 18.04+ and macOS 10.16+.
It is available via Adobe's Substance 3D subscriptions. Substance 3D Texturing subscriptions cost $19.99/month or $219.88/year; Substance 3D Collection subscriptions cost $49.99/month or $549.88/year.
Subscriptions to the Linux edition require a Creative Cloud Plan for Teams priced at $1,198.88/year.
Perpetual licences of the software are available via Steam and cost $149.99.

Read an overview of the new features in Substance 3D Designer 12.2 on Adobe's website
Read a full list of new features in Substance 3D Designer 12.2 in the online release notes