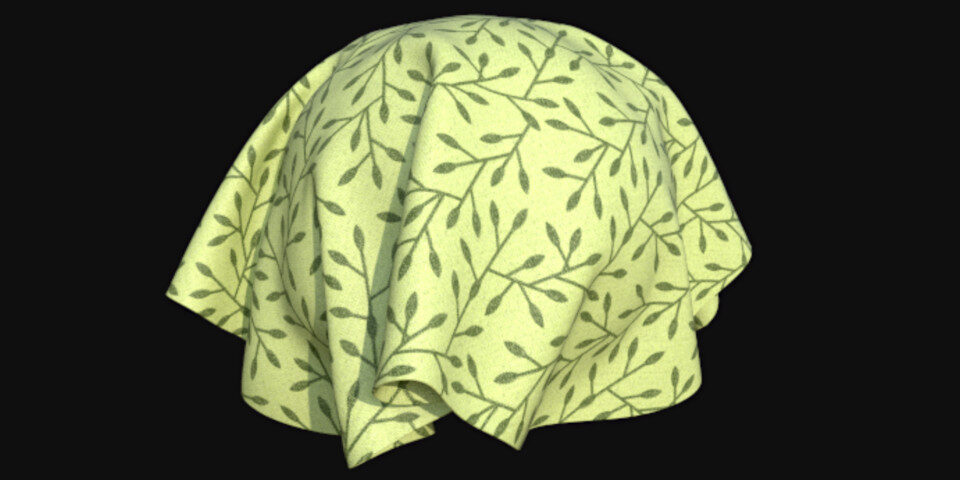 Adobe has unveiled Substance 3D Designer 12.1, the latest version of its material-authoring software, introducing support for importing and exporting 3D assets in USD format.
The update also adds tools throughout the Substance material graph, including a new toolset for generating 3D textures, and new 2D and 3D noises; plus a draped fabric mesh for 3D previews of cloth materials.
USD support augments texture baking and procedural modelling workflows
Major changes in Substance 3D Designer 12.1 include USD support, with users now able to import and export .usd, .usda and .usdz files, on top of the software's existing support for FBX and OBJ files.
As well as streamlining the process of importing 3D assets for texture baking in USD-based pipelines, USD support should play nicely with Substance 3D Designer's new procedural modelling toolset.
Users can import USD files to use as source assets within Substance model graphs, or export 3D geometry generated via a model graph in USD format.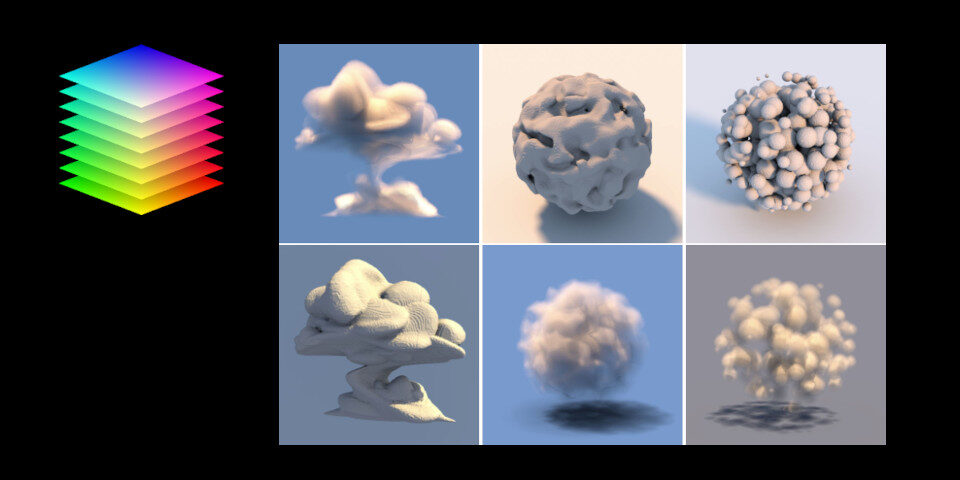 New tools for generating 3D textures, plus new 2D and 3D noises
Substance 3D Designer 12.1 also introduces new features throughout the Substance material graph.
One toolset that caught our eye was a new set of nodes for creating and rendering 3D textures, with the new 3D Texture Position node generating a set of parallel 2D slices of a 3D model.
The toolset can be used to generate 3D texture atlases, or to render 3D textures and, as shown in the image above, it works with both meshed surfaces and volumes.
The 12.1 update also introduces new noises, including 2D and 3D Voronoi and Voronoi Fractal noise, and 3D Ridged fractal noise; plus a new option to tile the output of the existing 3D Perlin Noise generator.
There are also 15 new grunge maps, mimicking rust, dirt spots, scratches and staining caused by water leaks.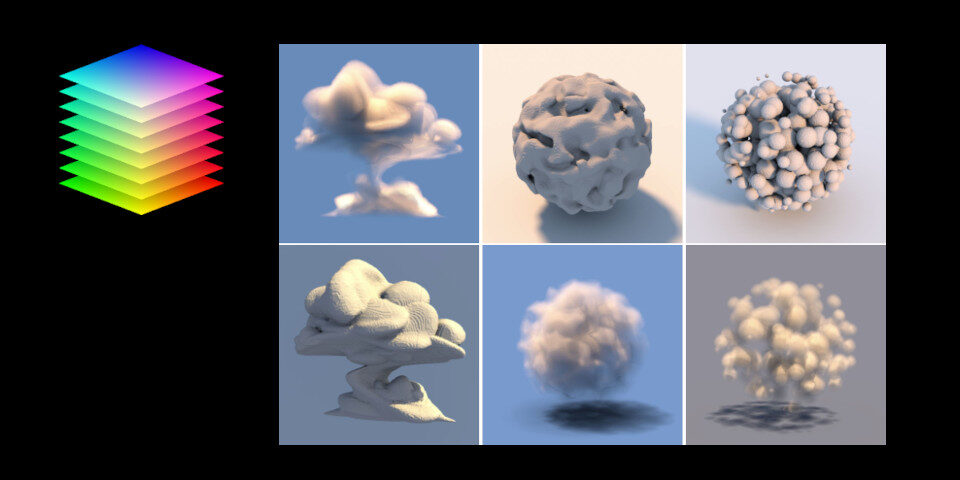 New pattern generators and utility tools
The material graph also gets two new pattern generators: Tile Random 2, for generating crazy-paving-like patterns, and the self-descriptive Triangle Grid, which Adobe suggests for generating grain in leather.
New filters include a handy-looking Auto Crop filter (shown above), which can be used either to automatically position a shape at the centre of an image, or resize it to fit the span of the image.
There are also new filters for non-uniformly scaling or rotating inputs.
Workflow and pipeline improvements
Other changes include a new dedicated draped cloth mesh for previewing fabric materials in the 3D View.
Workflow improvements include new scene management nodes to help keep model graphs organised, and the option to send materials directly to new scene layout and rendering app Substance 3D Stager.
Pricing and availability
Substance 3D Designer 12.1 is available for Windows 10, CentOS 7.0/Ubuntu 18.04+ Linux and macOS 10.14+.
It is available via Adobe's Substance 3D subscriptions. Substance 3D Texturing subscriptions cost $19.99/month or $219.88/year; Substance 3D Collection subscriptions cost $49.99/month or $549.88/year.
Subscriptions to the Linux edition require a Creative Cloud Plan for Teams priced at $1,198.88/year.
Perpetual licences of the software are available via Steam and cost $149.99.

Read a full list of new features in Substance 3D Designer 12.1 in the online release notes
Tags: 2D noise, 3D modeling, 3D noise, 3D Ridged Noise Fractal, 3D texture, 3D texture atlas, Adobe, Auto Crop, cloth material, draped cloth mesh, export geometry, game art, game development, generate 3D texture, grunge map, interoperability, material authoring, material graph, model graph, new features, node graph, parametric modelling, Pattern Generator, Perlin 3D noise, perpetual licence, price, procedural material, procedural modelling, procedural noise, render 3D texture, Send To, subscription, Substance 3D Designer, Substance 3D Designer 12.1, Substance 3D Stager, Substance Designer, Subtance 3D Collection, system requirements, texturing, Tile Random 2, Triangle Grid, USD, USD export, USD import, USDA, USDZ, vfx, visual effects, Voronoi Fractal noise, Voronoi noise