Monday, May 16th, 2022

Posted by Jim Thacker
Michael Gibson unveils MoI 5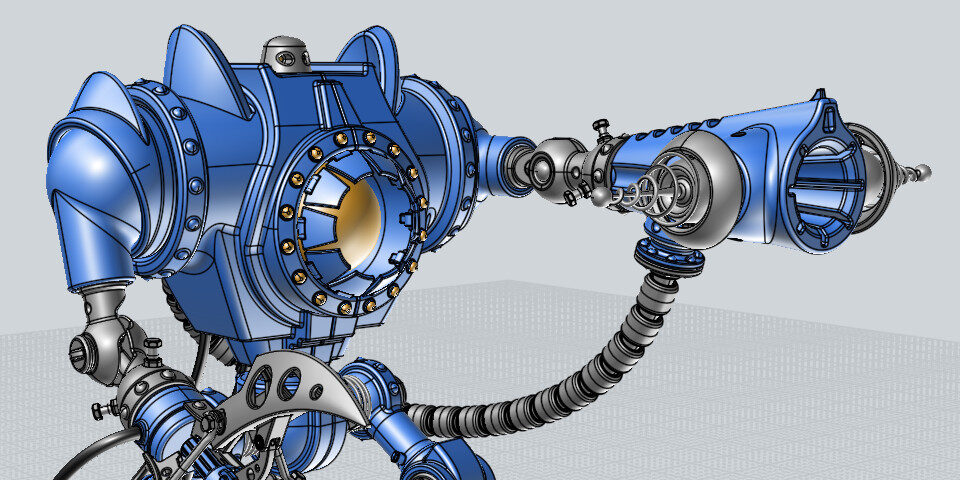 Developer Michael Gibson has unveiled MoI 5 (Moment of Inspiration 5), the latest version of the lightweight NURBS and Boolean modelling software.
The release, which is currently in closed beta for users of MoI 4, adds a new dark UI theme; object grouping; SVG import and export; and native support for Apple's M1 processors.
A powerful, lightweight NURBS modeller that can also import Sub-D surfaces
Since its original release in the 2000s, MoI has built up a devoted following in both the industrial design and entertainment communities as a lightweight, intuitive 3D modelling app.
It has a powerful set of tools for NURBS modelling, and – as of the previous update – the option to convert polygonal subdivision surfaces in imported OBJ files to NURBS surfaces.
As well as OBJ files, the software can import or export data in STEP, IGES and Rhino's native 3DM format; and supports 2D formats including AI and DXF for importing curves or exporting annotations.
New in MoI 5: object grouping, granular object selection, and SVG support
New features in MoI 5 include the option to group objects: groups can be created via the Scene Browser.
It is also now possible to objects by sub-type or by property: for example, to target only closed curves, rather than all of the curves within a scene, or to target only the objects currently visible.
The update also adds support for SVG format when importing or exporting vector data; and extends automatic conversion of Sub-D surfaces to NURBS surfaces to imported FBX files as well as OBJ files.
Rhino users get the option to add and save text notes inside 3DM files.
Workflow and performance improvements include native Metal and M1 support
Workflow and UX improvements include a new, more industry-standard dark UI theme.
Mac users get native support for Apple's Metal GPU computing API and M1 processors – the macOS edition is now a universal binary for Intel and M1 Macs – which should improve performance on current models.
There is also a longish list of other performance improvements – particularly when rendering text – and updates to existing features. You can find a list of changes via the link at the foot of this story.
Pricing and availability
MoI 5 is available in closed beta for users of MoI 4. No final release date has been announced yet, but MoI 4 took just over three years to go from initial beta to commercial release.
MoI 4, the current public build, is available for Windows and macOS. It costs $295.

Visit the Moment of Inspiration product website
Read a list of new features in the MoI 5 beta on the product wiki