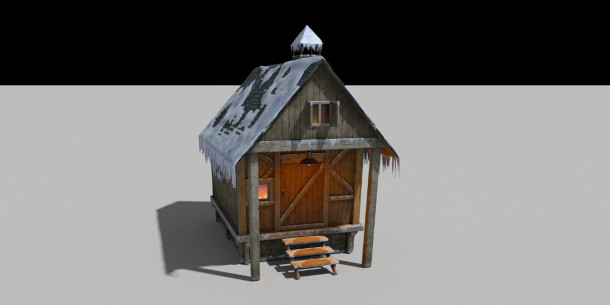 Chaos – the company formerly known as Chaos Group – has released the V-Ray glTF Viewer: a free collection of Python scripts for rendering models in glTF format using its V-Ray renderer.
Load and render models in glTF format using the V-Ray render engine
A lightweight file format for 3D assets, glTF is becoming increasingly popular in real-time applications, and is now supported in DCC software including Blender and Nvidia's Omniverse.
Although there are a number of online glTF viewers, the new V-Ray glTF Viewer provides users of other software with an alternative way to visualise glTF models.
It's a command-line tool, so it isn't as easy to use, but it works with .gltf and .glb files, and supports the key PBR material features of the glTF 2.0 specification, including the clear coat and sheen properties.
The viewer also supports transform animations "to some extent", although not morphing or skinned characters.
System requirements
To use the V-Ray glTF Viewer, you will need to have installed either the V-Ray App SDK or V-Ray 5 for Maya or V-Ray 5 for 3ds Max, both of which include its Python binding.
Chaos's GitHub repo includes installation instructions, and gives some idea of the syntax used to control the render camera view and materials properties, but you will still need some technical know-how.
Licence conditions
The V-Ray glTF Viewer is available free under a MIT licence.
Download the free V-Ray glTF viewer from GitHub
Tags: animation, Blender, Chaos, Chaos Group, command line, download, free, GLB, glTF, lighting, materials, MIT licence, no GUI, Omniverse, open source, PBR, Python, Python 3.8, render camera, render glTF file, script, V-Ray, V-Ray 5 for 3ds Max, V-Ray 5 for Maya, V-Ray App SDK, V-Ray glTF Viewer, view glTF file