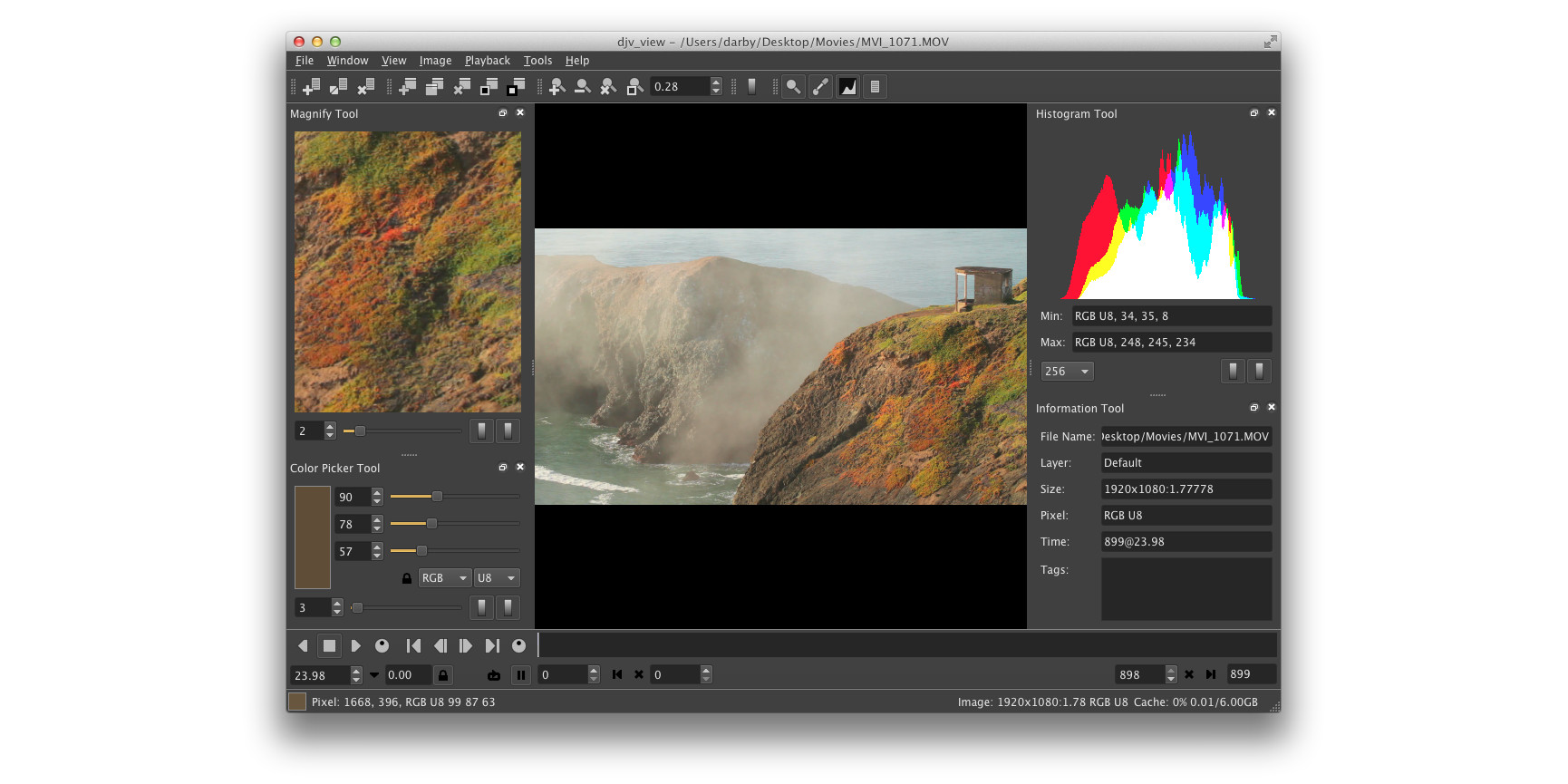 Lucasfilm software engineer Darby Johnston's free image-viewing and batch-processing tools for visual effects production work have just hit an official 1.0 release. Flipbook tool djv_view is shown above.
DJV Imaging – aka Lucasfilm UX software engineer Darby Johnston – has officially released version 1.0 of its flipbook and command-line image-processing tools.
The four applications – djv_view, djv_ls, djv_info and djv_convert – provide a viewer for image sequences and movie playback; and batch tools for navigating, analysing and processing image sequences.
All four are designed for real-world production work.
Proven credentials
The tools have been around for some time prior to the official release, and have attracted a lot of positive feedback from visual effects professionals.
The DJV Imaging website boasts a pretty impressive list of testimonials, including Zoic Studios and Reel FX, while one comment on Sourceforge praises the "simple, fast, efficient [workflow] and beautiful GUI".
Rebuilt and repackaged
The 1.0 release rebuilds the applications on the popular Qt toolset, and offers packaged Linux, Windows and OS X versions. Third-party packages have also been updated to their current versions, including OpenEXR 2.2.
DJV Imaging's tools are free to download. Compiled versions are available for Windows 7, Mac OS X 10.7 and above and CentOS 6.3, or you can compile the source code for yourself from Git.
Read more about the features in the four free applications on DJV Imaging's website
Download the latest versions of the tools from Sourceforge
(Includes instructions on compiling from Git)
Tags: batch processing, command line, Darby Johnston, djv_convert, djv_info, djv_ls, djv_view, download, flipbook, free, image viewer, Lucasfilm, production, sequence viewer, vfx, visual effects