Thursday, January 2nd, 2020

Posted by Jim Thacker
Sneak peek: Octane X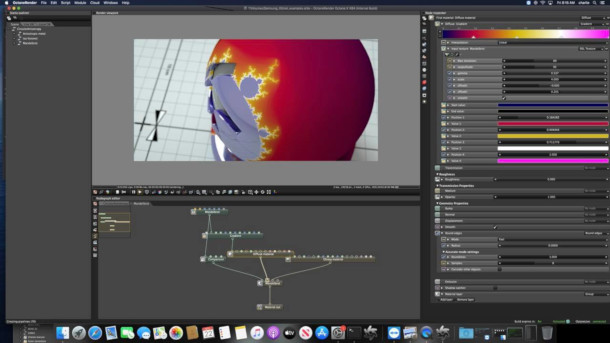 Otoy CEO Jules Urbach has posted a set of preview images of Octane X, the much-anticipated upcoming Metal-based version of OctaneRender, its GPU renderer, for modern Macs and iPad Pros.
The software is now due in public preview in early 2020.
A version of OctaneRender that runs on the AMD GPUs in modern Macs
First announced at Apple's World Wide Developer Conference last year, Octane X is a new version of OctaneRender "rebuilt from the ground up in Metal".
The change of graphics API will effectively make it possible to use Octane in production on Macs once more.
While OctaneRender itself is available for macOS, it's based on Nvidia's CUDA API, and requires a compatible Nvidia GPU, whereas current high-end Macs – like the new Mac Pro – have AMD GPUs.
Although it has been possible to work around the problem by running a Nvidia card in an external GPU chassis, Apple currently only specifies AMD eGPUs.
Nvidia has now dropped Mac support in CUDA: the current 10.2 release will be the last to support macOS.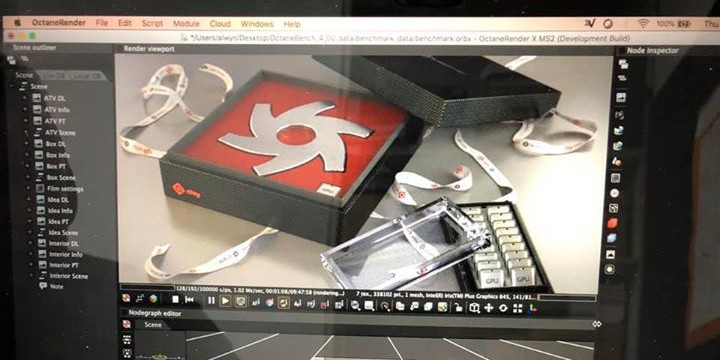 'Now nearly feature complete' and due for a public release in early 2020
According to Urbach's Facebook post, work porting the OctaneRender code base has "gone smoothly".
However, it has taken longer than expected: whereas the public preview was originally due in 2019, it's now scheduled for early in 2020.
The new Mac Pro itself – buyers of which are due to get a free licence of the Octane X Enterprise Edition – shipped in December.
Urbach describes Octane X as "now nearly feature complete" and capable of rendering all of the scenes from Otoy's internal test suite at "pixel perfect parity" with the OctaneRender 2020.1, itself in public preview.
Other than that, the blog post is mainly images of test scenes running in macOS.
However, one further interesting tidbit is that Otoy also has Octane X running on the Intel integrated graphics chips used in lower-spec MacBook Pros, as well as AMD GPUs.
Pricing and system requirements
Octane X is due in public preview in early 2020. It will require macOS 10.15+ and a GPU that supports Metal.
The software is also due to run on iOS as well as macOS, making it possible to use the iPad Pro as a render slave or host. Otoy hasn't announced pricing yet.
Read Jules Urbach's Facebook post on the current state of development of Octane X