First posted on 5 March 2019. Scroll down for details of the commercial releases.
Developer Glassbox Technologies has announced two new virtual production tools: collaboration and asset review toolset BeeHive and virtual camera system DragonFly.
The applications, which will be available off-the-shelf, and integrate with Maya, Unreal Engine and Unity, are currently in private beta, and are due to ship later this year.
Glassbox's track record in production tools development
Previously known as Opaque Studios, Glassbox was co-founded by former compositor and Foundry veteran Mariana Acuña-Acosta, and Norman Wang, project lead on award-winning VR title Earthlight.
As well as the two new tools, the firm develops Live Client for Unreal Engine, which enables output from real-time markerless facial capture system Faceware Live to be previewed live in UE4.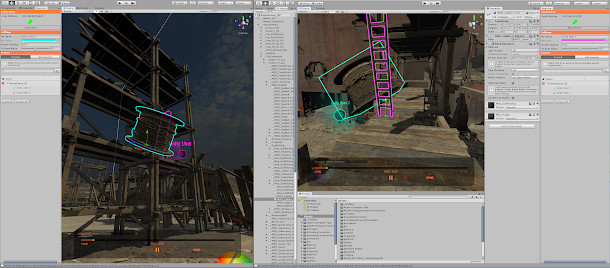 BeeHive: a toolkit for real-time collaboration on virtual shoots
Pitched as a "complete virtual production kit", BeeHive is designed to manage exchange of data between cameras, DCC software and game engines in real time.
The software makes it possible to modify 3D assets like virtual environments and see updates on the fly.
It also runs across multiple workstations, making it possible for entire teams to collaborate on the same project, rather than work being confined to a single machine at the live shoot.
Workstations can even be connected remotely, making it possible to collaborate via the internet.
BeeHive also provides a "robust version handling" system for virtual production assets, compatible with standard version-management platforms like Perforce.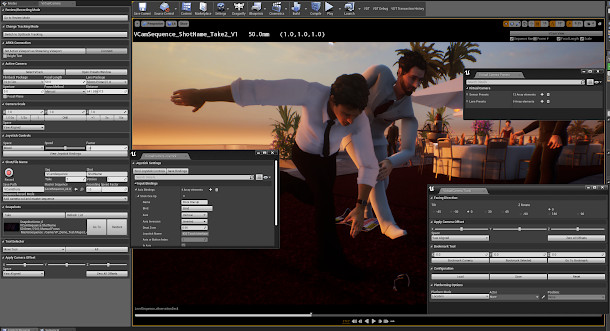 DragonFly: a hardware-agnostic virtual camera system
DragonFly is a virtual camera system, designed to enable directors and DoPs to scout CG sets, test camera angles, and export finished camera moves.
Users can choose to have the virtual camera view match a range of real-world camera properties, including film back, lens type, focal length and aperture.
DragonFly supports ARKit, Apple's augmented reality framework, making it possible to use an iPad as a virtual camera. Cameras can also be controlled via a gamepad or HTC's Vive VR controllers.
It is also compatible with conventional virtual production systems, including those from OptiTrack and Vicon.
The product has been developed with the input of some key production studios: this video shows a pre-release version in use at leading previs house The Third Floor.

Updated 28 June 2019: Glassbox Technologies has now released DragonFly commercially. You can see the release video above, and read a more detailed feature list here.
Updated 14 March 2020: BeeHive is also now shipping. Find more details in this story.

Pricing and system requirements
Both DragonFly and BeeHive are compatible with Maya, Unity and Unreal Engine.
A node-locked perpetual licence of DragonFly costs $750 $1,000; rental costs $420/year $560/year. Floating licences are available on request.
Perpetual licences of BeeHive start at $9,500 for five floating user licences; rentals start at $5,300/year for five floating user licences.

Read more about BeeHive and DragonFly on Glassbox Technologies' website
Tags: AR, ARKit, Augmented Reality, collaboration, Glassbox, Glassbox Technologies, Mariana Acuña-Acosta, Maya, motion capture, Norman Wang, Opaque Studios, OptiTrack, performance capture, price, real time, release date, remote collaboration, system requirements, UE4, Unity, Unreal Engine, version managment, Vicon, virtual camera, virtual production, virtual reality, VR