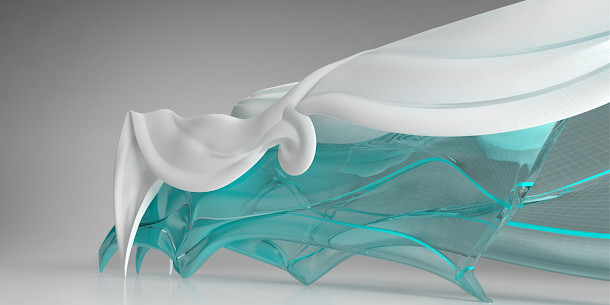 Autodesk has released a public roadmap outlining features coming up in future versions of 3ds Max, including new procedural layout, animation retargeting and automated retopology toolsets.
The roadmap accompanies the release of 3ds Max 2020, which shipped earlier today.
A move towards 'greater transparency and community engagement'
The move is a new departure for Autodesk: in the past, the firm has avoided discussing upcoming features until they are absolutely imminent, citing its obligations as a publicly traded company.
"The intent is to be more transparent and engage with the community," 3ds Max senior product line manager Nicolas Fonta told CG Channel.
"I'm really hoping that people will see it as a commitment to the future development of Max."
Proposed new features include procedural layout tools, animation retargeting, automated retopology
The new roadmap comes with a disclaimer that Autodesk can't guarantee whether or when individual features will be released – there's no indication which will form part of 3ds Max 2020.1 or other updates in the current release cycle, and which will be in 3ds Max 2021 and beyond.
However, it does show the overall direction of travel, and identifies some interesting areas of development.
Those include new procedural environment layout systems based on the firm's Bifröst simulation framework, and live animation retargeting via HumanIK, its old games middleware, also integrated in Maya.
In addition, Autodesk is "experimenting" with integrating ReCap, its reality-capture software, inside 3ds Max to provide "fully automated retopology capabilities".
More predictable proposed features include new smoke and fire simulation toolsets based on Bifröst, standardisation of workflows around the new Physical Material, and the option to tear off 3ds Max viewports for viewing on another monitor when working with multi-monitor set-ups.
Autodesk is working on supporting a number of key VFX industry standards within 3ds Max, including the USD and MaterialX file formats, and Python 3.
Read Autodesk's public roadmap for 3ds Max
Tags: 3ds max, 3ds Max 2020.1, 3ds Max 2021, animation retargeting, autodesk, Bifrost, fire, gaseous fluid, humanIK, MaterialX, procedural layout tools, Python 3, reality capture, ReCap, retopology, roadmap, scene layout, simulation, smoke, Universal Scene Description, upcoming features, USD