Friday, December 1st, 2017

Posted by Jim Thacker
Basefount ships Miarmy 6.0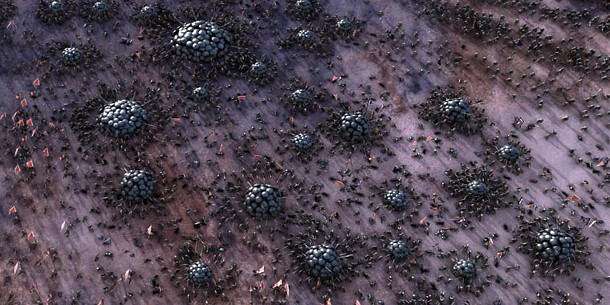 Basefount has released Miarmy 6.0, the latest update to its crowd animation system for Maya, extending the software's Direct Logic engine and instancing system, and adding a new 'brain share' feature.
Miarmy: an overview
Miarmy provides an AI-driven crowd-simulation system, complete with PhysX-based dynamics. Crowd agents can also be controlled using standard Maya particles, fields and fluid simulation tools.
The software supports renderers including Arnold, Redshift, RenderMan and V-Ray.
Miarmy is now in use at VFX facilities worldwide, and has been used on movies including Independence Day: Resurgence and The Monkey King 2, and a range of broadcast series, games and commercials.
Updates to Direct Logic and the Clone Agents instancing system
The latest update extends the Direct Logic system introduced in Miarmy 5.0, and intended to automate the process of crowd setup, minimising to add nodes or lines of code.
As well as new features in the Direct Logic engine itself, the system now works with Clone Agents, the 'intelligent instancing' system added in Miarmy 5.5.
Although not all Direct Logic features are supported, Miarmy says that Clone Agents can now be made to avoid one another or obstacles, follow terrain, and aim towards targets.
Direct Logic can also now be used to make agents adapt to geometry, including aligning their bodies to complex curved surfaces.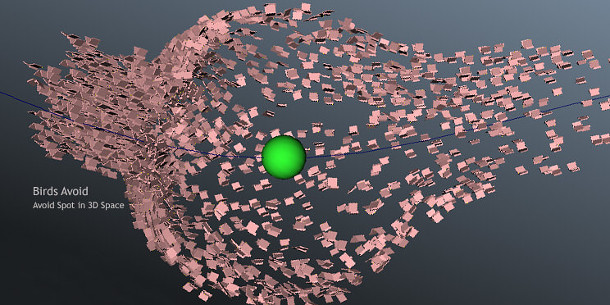 New 'brain share' feature, updates to path following and rendering
Other changes include a new 'brain share' feature, enabling the AI brain of one type of crowd agent to be entirely or partially shared with another, speeding up crowd set-up.
The 2D road and 3D path tools also get an update, including options to make roads two-sided, and to make crowd agents return to a road or path automatically after scattering to avoid an obstacle (shown above).
Rendering changes include a new catalog file, which is generated before a scene is exported, and can be edited manually to control which scene elements export to Arnold or V-Ray.
The system makes it possible to change the LOD levels, clothing and texture variations for crowd agents without having to re-simulate a scene.
Support for rendering files exported from Miarmy in 3ds Max has also been extended, improving the agent preview and adding support for automatic shader assignment.
Pricing and availability
Miarmy 6.0 is available for Maya 2014+ on Windows XP+, Linux and Mac OS X 10.6+. A single node-locked licence costs $2,850; a site licence costs $5,250; and there are a range of rental options.
Read a full list of new features in Miarmy 6.0 on Basefount's website