Monday, November 20th, 2017

Posted by Jim Thacker
Mental Ray: a retrospective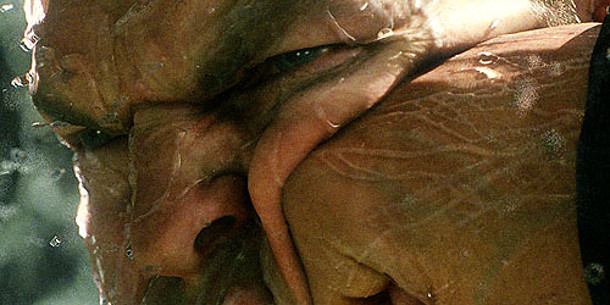 The 'Burly Brawl' from The Matrix Reloaded: one of many key VFX projects on which Mental Ray was used. With the news that Nvidia is to discontinue the pioneering renderer, we look back over its 30-year history.

Nvidia's announcement that it is to discontinue Mental Ray marks the end of one of the entertainment industry's most famous renderers – and arguably, also one of its most underrated.
For a generation of 3D artists, Mental Ray was simply the de facto render engine. If you worked in visual effects or animation, almost no matter which 3D app you used, it came built into your software.
Third-party renderers may have had more advanced features – and, as time wore on, more artistic cachet – but they also came at a cost: both financial, and in terms of the set-up time required.
If that wasn't an option, Mental Ray got the job done. It was always there for you – until, suddenly, it wasn't.
The 1990s: partnering the pioneers of visual effects
On its release in 1989 – the same year as the first commercial edition of RenderMan – Mental Ray became one of the entertainment industry's first publicly available renderers.
During the 1990s, it established itself as a key production tool, both through the studios at which it was used, and through original developer mental images' partnerships with developers of DCC software.
Autodesk, Alias|Wavefront and Avid were all early adopters, integrating the renderer into 3ds Max, Maya and Softimage respectively, as were pioneering VFX houses like Industrial Light & Magic and ESC Entertainment.
By 2003, when the product's development team won a Scientific and Technical Academy Award, Mental Ray had been used on both The Matrix trilogy and the Star Wars prequels.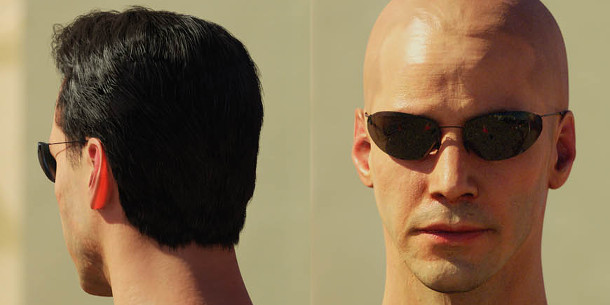 ESC Entertainment's digital double of Keanu Reeves from The Matrix sequels. The project helped to advance many key visual effects workflows, including automated face tracking and capture, image-based lighting, subsurface scattering, measured BRDFs, hair rendering and multipass rendering in Mental Ray.

The 2000s: Academy Awards and acquisition
By that point, mental images had diversified into other parts of the industry, licensing its technology to a range of CAD firms, and launching RealityServer, an ahead-of-its-time real-time visualisation system.
Although Mental Ray continued to be used in production in VFX and feature animation throughout the decade, particularly on lower-budget movies, it gradually began to lose ground to third-party renderers: initially RenderMan itself, and later, a new generation of ray tracing engines, including Arnold and V-Ray.
By the end of 2007, mental images had been acquired by long-time technology partner Nvidia, and the focus of development was gradually beginning to shift towards more general-purpose GPU rendering.
Thomas Driemeyer, mental images' Academy Award-winning director of engineering, left Nvidia in 2009, followed by mental images founder and CEO Rolf Herken two years later.
The 2010s: the beginning of the end
Despite that, Mental Ray continued to be widely used in DCC work well into the current decade, particularly among 3ds Max users, for whom Autodesk provided unlimited Mental Ray network rendering nodes.
By that point, the firm owned all three of the key products into which the renderer was integrated, having acquired both Maya and Softimage in the 2000s.
However, Autodesk's relationship with Mental Ray was beginning to unravel, with the firm announcing in 2015 that the renderer would no longer come pre-installed in Maya by default.
The beginning of the end came the following year, when Autodesk acquired Arnold developer Solid Angle.
Maya 2017, which shipped later that year, jettisoned the bundled version of Mental Ray in favour of Arnold: a pattern repeated in 3ds Max 2018 earlier this year.
Although Nvidia attempted to retain its Autodesk user base, launching its own plugin versions of Mental Ray for both applications, and offering a discount to users of its workstation GPUs, sales proved underwhelming.
While Mental Ray for Maya 1.2, released in September, made the plugin compatible with Maya 2018, it was to prove the last major update to Mental Ray on any platform.
Mental Ray in 2017: soon to be gone, but fondly remembered
If CG Channel's inbox is any indication, the death of Mental Ray will come as a blow to many artists, even those who had long since ceased to use the renderer in production.
If you learned to use Autodesk software in the 2000s or early 2010s, it was almost certainly the render engine you started out on: in Autodesk's own terms, the "reference renderer".
With its demise, the entertainment industry has lost not only of one of its best-known applications, but also one of the few direct links to its pioneering past.

Read Nvidia's FAQs about its decision to stop sales and development of Mental Ray