Sunday, September 10th, 2023

Posted by Jim Thacker
Download free Blender add-on Bystedt's Blender Baker

Posted on 1 September 2021. Scroll down for the Bystedt's Blender Baker 1.2.5 update.
Character artist Daniel Bystedt has released Bystedt's Blender Baker, a neat free add-on intended to streamline the process of baking PBR texture maps and lighting inside Blender.
The add-on provides workflow features not present in the open-source software itself, making it quicker to bake data from source high-resolution models for use on low-res versions in games and real-time work.
Bake and preview geometry, shading and lighting data more quickly inside Blender
Bystedt's Blender Baker – strictly, it's written without the apostrophe, but the grammar pedant in me rebels at that – enables users to bake custom sets of texture maps from models inside Blender.
That includes standard geometry-based maps like normal, displacement and ambient occlusion, and standard PBR texture maps, including Metallic, Roughness and Glossy.
More unusual options include Channel Transfer, which makes it possible to combine individual RGB colour channels from different map types into a single packed texture.
The add-on automatically matches a source high-poly model and target low-poly model based on their bounding boxes; and separates parts of the source model to avoid intersection issues.
Each pass can be previewed on the 3D model inside Blender before baking; and it is possible to apply anti-aliasing and sub-pixel sampling as a post-process to improve the quality of the maps generated.
You can see the complete workflow in this walkthrough video.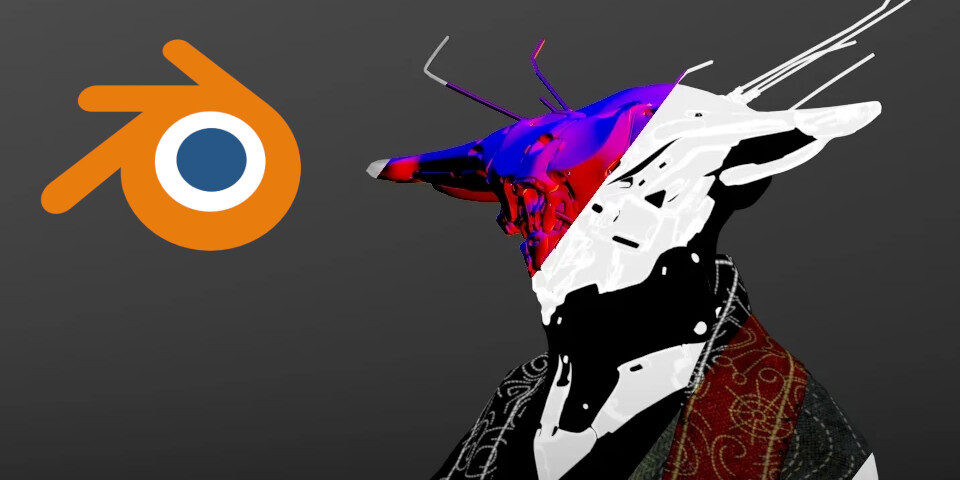 Updated 10 September 2023: Daniel Bystedt has released Bystedt's Blender Baker 1.2.5.
The update mainly fixes issues that could cause images to bake black when using Blender 3.5 and above, but also adds the option to bake Thickness maps.
The first add-on from one of the Blender community's best-known artists
Now senior concept artist at VFX house Goodbye Kansas Studios, Bystedt was one of the highest-profile artists to embrace Blender prior to its milestone 2.80 release, generating some of the key demos for its then-new Eevee renderer.
Bystedt's Blender Baker was his first public foray into tools development, and has since been followed with free cloth simulation add-on Bystedt's Cloth Builder.
Pricing and system requirements
Bystedt's Blender Baker is available for the current release of Blender. It's a free download.
Download Bystedt's Blender Baker from Daniel Bystedt's Gumroad store
(Add a voluntary donation, or enter a figure of $0 to get it for free)

Have your say on this story by following CG Channel on Facebook, Instagram and X (formerly Twitter). As well as being able to comment on stories, followers of our social media accounts can see videos we don't post on the site itself, including making-ofs for the latest VFX movies, animations, games cinematics and motion graphics projects.