Thursday, January 7th, 2021

Posted by Jim Thacker
Planetside Software releases Terragen 4.5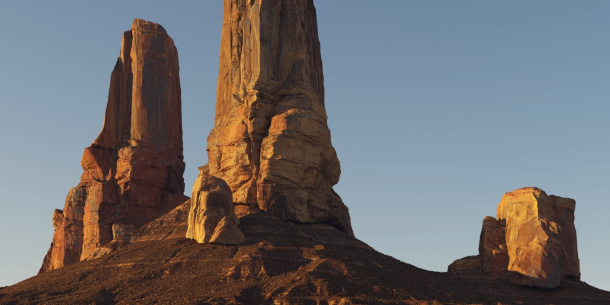 An image rendered in ACEScg color space in Terragen 4.5. As well as OpenColorIO color management in the Professional edition, the update makes the landscape generator better compatible with PBR workflows.

Planetside Software has released Terragen 4.5, the latest version of its landscape-generation software.
The release updates the software's default shader to support PBR workflows, and adds support for key colour management standard OpenColorIO in the Professional edition of the software.
The firm has also posted its development roadmap for 2021, including GPU acceleration of Terragen's key tools and a new built-in library of 3D plants.


Better support for PBR workflows in the Default Shader
The major change in Terragen 4.5 is the redesign of the Default Shader, intended when working with assets imported from other 3D applications.
It now better supports the PBR workflows currently standard in game development, adding new metalness controls and support for the GGX model for specular roughness, as shown in the image above.
The default settings and slider ranges for the Default, Glass and Reflective Shaders have all been updated to reflect the changes the way that specular roughness is handled.
Improvements to atmospheres, clouds and the Render View
Other changes include a new Rayleigh phase setting in the software's atmosphere system, intended to generate more realistic atmospheric light scattering.
GI data for Terragen's Easy Cloud and Cloud Layer systems can also now be cached and reused, speeding up the process of test rendering.
In addition, changes to tonemapping and gamma settings now trigger updates to the Render View immediately, and handling of motion blur has been improved.
Terragen can also now import animation caches in MDD format.
Users of the Professional edition of the software get initial support for the OpenColorIO colour-management standard used in visual effects pipelines, including the ACEScg color space.
The implementation is still a work in progress, so you can find a list of current restrictions here.
Due in 2021: GPU-accelerated tools and new library of 3D plants
In addition, Planetside has posted a brief teaser of its Terragen development roadmap for 2021.
Major projects include a new set of GPU-accelerated tools, expected to become available in beta; and a new library of 3D plant models, plus support for two-sided materials when rendering leaves.
Pricing and availability
Terragen 4.5 is available for 64-bit Windows 7+ and Mac OS X 10.8+. The update is free to users with current maintenance contracts.
New licences of Terragen 4 Professional cost $699; Terragen 4 Creative, which has a restricted set of features and caps maximum output resolution, costs $349. See a feature comparison table here.

Read a full list of features in Terragen 4.5 in Planetside Software's online changelog