Thursday, August 16th, 2018

Posted by Jim Thacker
Epic Games ships free MotionBuilder Live Link for UE4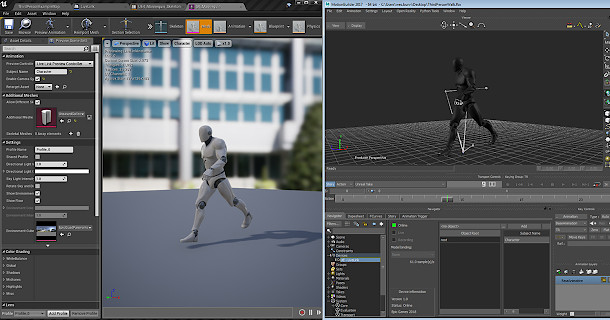 Epic Games has released MotionBuilder Live Link, a free plugin that makes it possible to stream animation and motion-capture data from MotionBuilder to Unreal Engine.
The software is intended to enable studios to preview mocap data being captured or edited through MotionBuilder inside UE4 in real time, rather than having to export it and view it later.
It has already been tested in production, with Epic's blog post including quotes from Framestore and previs firm The Third Floor. And that's essentially it. You can download the plugin via the link below.
Availability and system requirements
MotionBuilder Live Link is compatible with Unreal Engine 4.18+ and MotionBuilder 2016+. The plugin is available free under an MIT licence.

Read Epic Games' blog post announcing the MotionBuilder Live Link plugin
Download the free MotionBuilder Live Link plugin for UE4 from GitHub