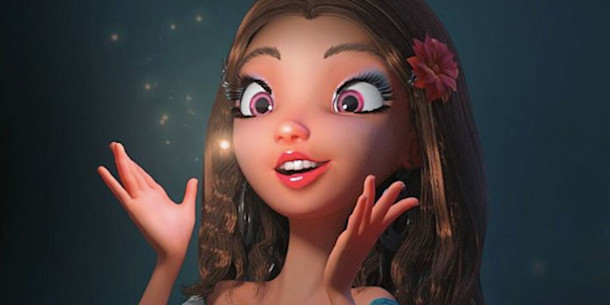 AAA Studio has discontinued development of FurryBall RT, its GPU-based production renderer for 3ds Max, Maya and Cinema 4D, and reduced the cost of the software to a "symbolic price" of €29/year.
Users of any version of its predecessor, FurryBall, can upgrade to a perpetual licence for €39.
An innovative GPU production renderer, but one that struggled for sales
One of the first dedicated GPU-based production renderers, FurryBall was developed by AAA Studio for its own animated features, building up a user base that included Blizzard Entertainment, Valve and Microsoft.
The software was renamed FurryBall RT in 2015 following a major overhaul of the core code, but struggled for sales, despite a series of price cuts.
According to AAA Studio's announcement, the software is now "free to all users", although it's an unusual definition of free, since there is still a "symbolic price" of €29/year to cover server costs.
Not surprisingly, you don't get any maintenance or support, but it's still a low price for a capable, production-proven tool, and includes all three plugin versions.
System requirements
FurryBall RT is available for 64-bit 3ds Max 2013+, Cinema 4D R15+ and Maya 2011+ on Windows Vista+.
Download FurryBall RT from AAA Studio's website
(Licences and upgrades can be purchased here)
Tags: 3ds max, AAA Studio, Cinema 4D, discontinued, download, free, FurryBall, FurryBall RT, GPU-accelerated, GPU-based, Maya, price cut, price drop, renderer, rendering