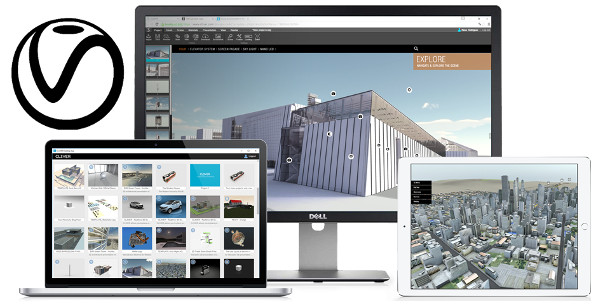 Chaos Group has invested €2 million in CL3VER as part of a partnership that will see its V-Ray renderer integrated into the firm's online platform for converting 3D models to interactive presentations.
The two firms are also collaborating on a new line of real-time mobile, web and VR applications. The new products are currently in beta, and are due to launch next spring.
Integrated V-Ray rendering within CL3VER's products
As a service aimed largely at architectural professionals, V-Ray is an obvious fit for CL3VER: according to Chaos Group, the renderer is currently used by 92 of the world's 100 top architecture firms.
Version 3.0 of CL3VER, launched last year, added the option for users to export V-Ray materials, and the two firms are now working to integrate V-Ray rendering natively into the platform.
In addition, CL3VER has just launched an open beta for a new range of "cutting-edge visualization products made in partnership with Chaos Group" – although, at time of posting, there are no further details.
You can register for the beta program via the link below.

Read more about Chaos Group's partnership with CL3VER in the official press release
Register for the beta of CL3VER's new products
Tags: beta, Chaos Group, Cl3ver, cloud-based, interactive, investment, new products, online, partnership, presentation, price, release date, rendering, V-Ray