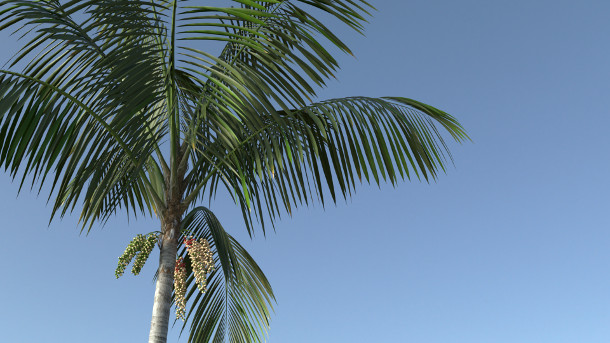 Laubwerk has released Laubwerk Plants Kit 1.0.20, the latest update to its collections of render-ready procedural trees for common DCC applications.
The update makes the assets compatible with Maya on Windows and Mac OS X, as well as 3ds Max, Cinema 4D and – new since we last wrote about the kits – Houdini.
High-quality assets for artists and visualisation pros
First released in 2013, Laubwerk's kits promise detailed renders without "speed-crippling memory use".
Since then, the product line-up has expanded to seven kits, each one containing ten species with 36 variant models per species: three shapes with three ages and four seasons per shape.
Most of the collections comprise temperate species, both deciduous trees and conifers, but there are now kits for both subtropical trees and palms.
The kits come with a free bundled browser for previewing the assets, and there is an adjustable LoD system.
Pricing and availability
Laubwerk Plants Kits cost €149 (around $165). The tree models are compatible with 3ds Max, Maya, Cinema 4D and Houdini, and can be imported into other apps via Python. The 1.0.20 update is free to registered users.
There is also a free product sampler, Plants Kit Freebie, which now contains five species.
Read more about the Plants Kits on Laubwerk's website
Read a full list of new features in the Laubwerk Plants Kits 1.0.20 update
Tags: 3ds max, broadleaved tree, Cinema 4D, conifer, download, free, Houdini, Laubwerk Plants Kit Freebie, Laubwerk Plants Kits, Laubwerk Plants Kits 1.0.20, level of detail, Maya, model, new features, palm, plant, price, procedural, tree, update