Tuesday, September 2nd, 2014

Posted by Jim Thacker
Download free procedural tree models from Laubwerk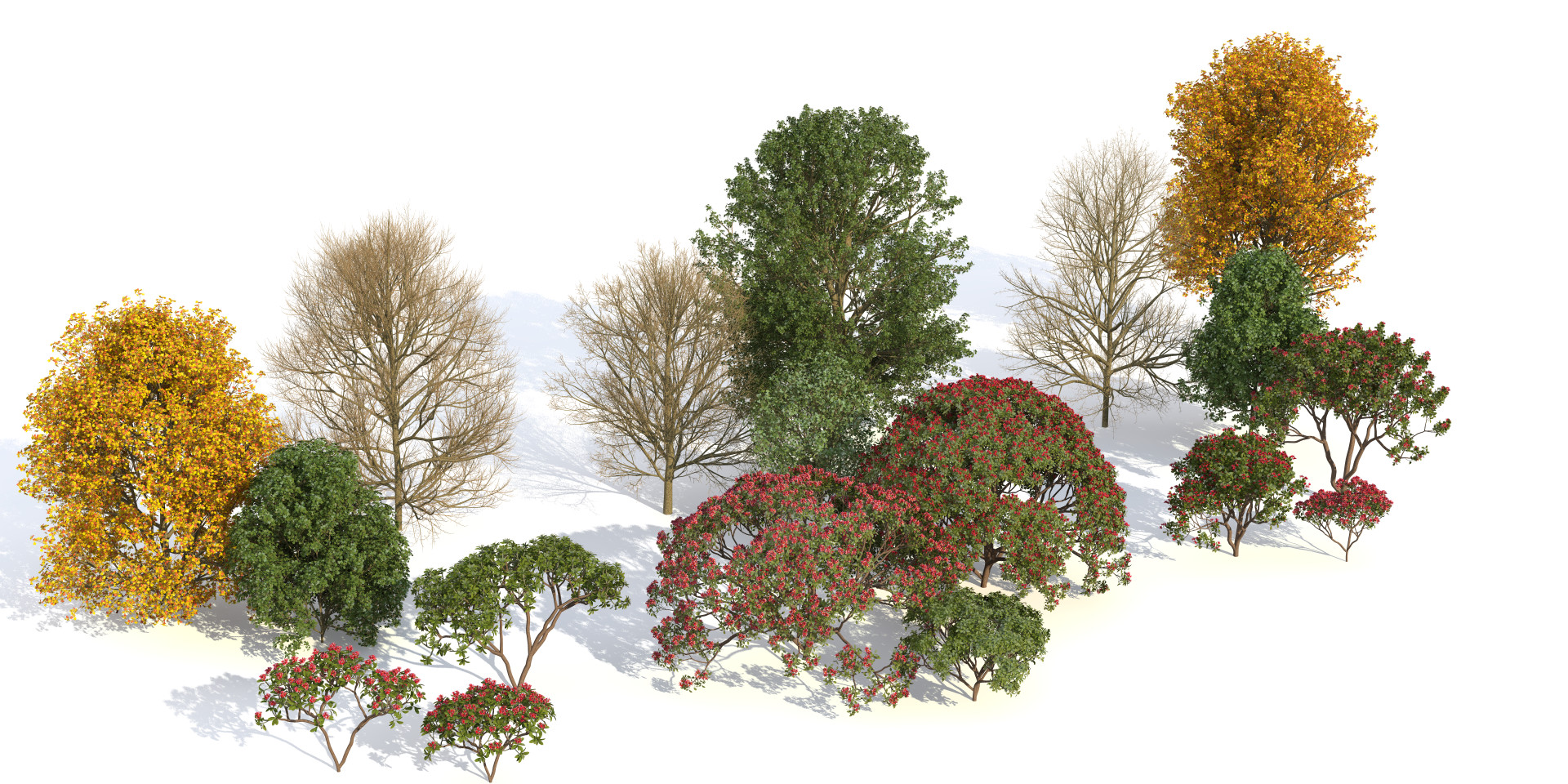 Some of Laubwerk's free 3ds Max and Cinema 4D tree models, showing part of the range of ages, seasonal states and variations available for each species. Click on the image to see the render at its original size.
Laubwerk has updated the free samples from its kits of procedural plant models for Max and Cinema 4D.
The Freebie option on its download page now includes four species (Field Maple, Common Broom, Turkish Pine, Frangipani), each with three variants, three ages and four seasonal states, for a total of 144 individual models.
You'll need to be running 3ds Max 2010 or later, or Cinema 4D R12 or later. The assets come with Laubwerk Player, a free plugin that acts both as a browser and to control parameters like level of detail; and support V-Ray.
Download the free tree models from Laubwerk's website