Friday, February 20th, 2015

Posted by Jim Thacker
Allegorithmic unveils Substance Painter 1.3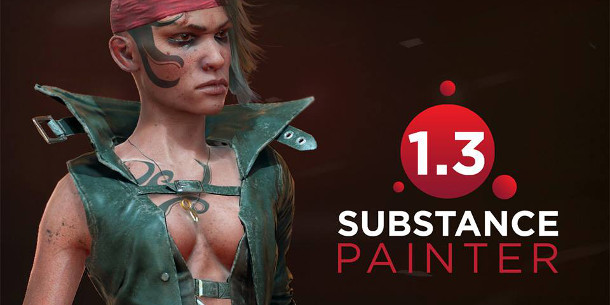 Allegorithmic has unveiled Substance Painter 1.3, the next update to its next-generation texture painting tool for games artists, adding new Smart Materials, texture baking options, and improving the viewport display.
Released last year, the software enables artists to create game-ready textures by painting directly onto a model, and includes a number of innovative features like particle brushes for creating grime and damage procedurally.
New Smart Materials system
The new Smart Materials system acts like an advanced set of layer presets. Users can save part of the layer stack from a Substance Painter project for use in a new project.
Painting information, effects and bitmaps can all be embedded in the preset. When it is loaded, Substance Painter will update the additional map slots automatically based on the current texture set.
There will also be a "wide library" of Smart Materials available – presumably from Allegorithmic's site.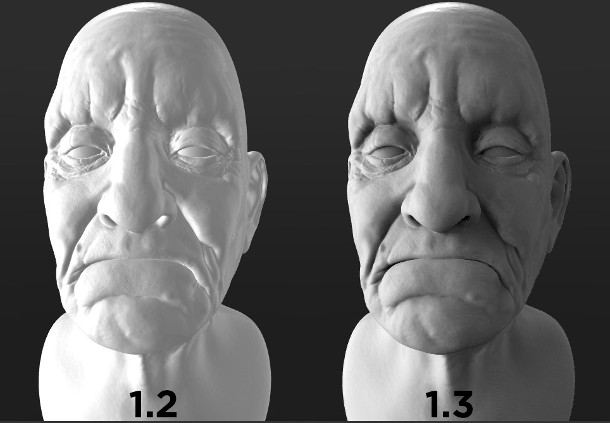 Other new features include "blazing fast" bakers for texture maps, including Normal, AO and Curvature; and support for real-time raytraced shadows, AO and transparency in the viewport.
The latter makes quite a difference to display quality, as the comparison image above – which shows the same model in Substance Painter 1.2 and 1.3 – indicates.
Both the bakers and the viewport will be synced with Mikk tangent space, used by default in tools like xNormal.
Other new features include support for triplanar texture projection, also introduced in Substance Designer 5, the forthcoming update to Substance Painter's sister package.
Pricing and availability
Substance Designer 1.3 will be released on 4 March. New licences of the software cost $590 for the Pro version and $149 for the Indie edition. The update will be free to registered users.
Also coming soon: Substance Live
On its Facebook profile, Allegorithmic is also teasing Substance Live, which seems to be a new pricing or access policy – although it isn't a subscription scheme, apparently.
According to the post, "Subscriptions are restrictive and often make you pay more than you should in the long run. Substance Live is the opposite." But as yet, there are no more details.
Oh, and there's a picture of a rainbow unicorn to accompany the announcement.
Read more about the new features in Substance Painter 1.3 on the Polycount forum