Thursday, September 5th, 2013

Posted by Jim Thacker
10 questions for… ILM's Ryan Calloway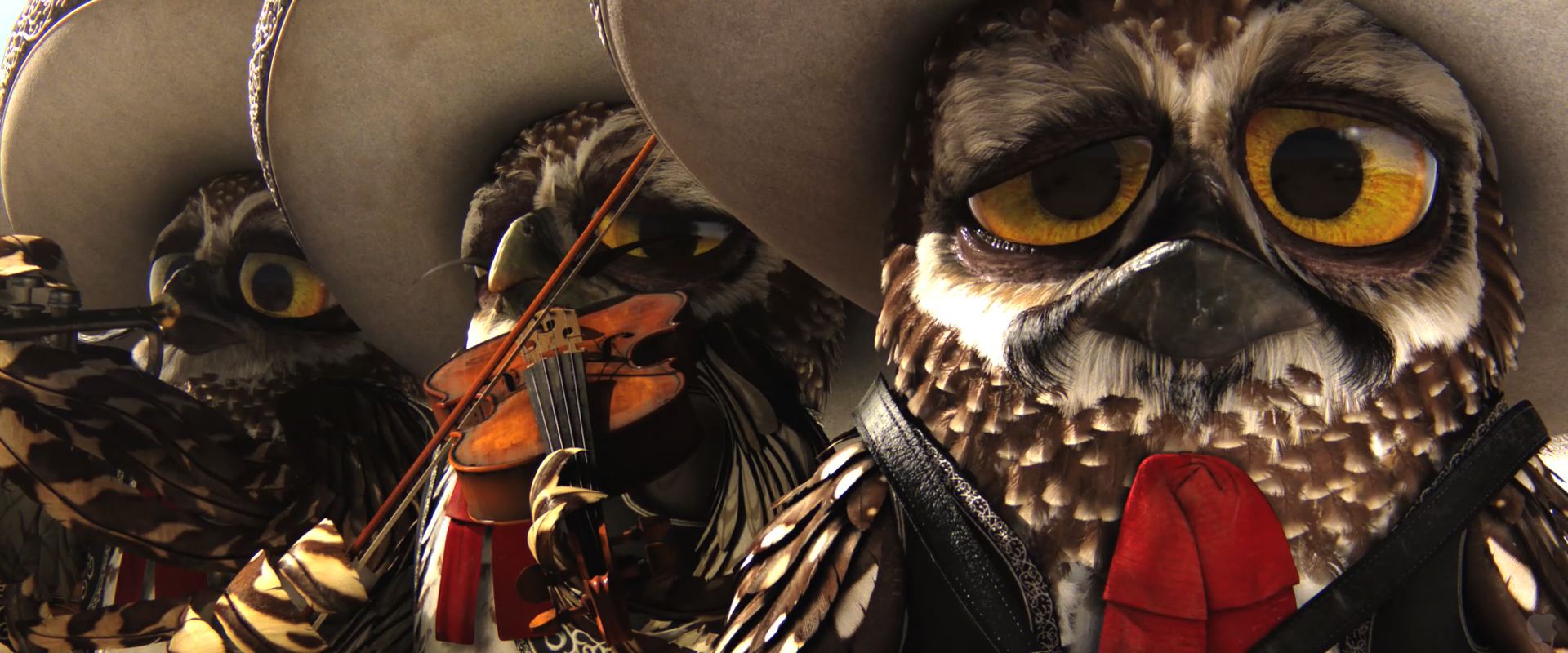 In the first of a series of interviews in the run up to Gnomon Workshop Live, the senior texture artist and modeler – and veteran of Rango, Elysium and Pacific Rim – runs our gauntlet of quick-fire technical and career questions.

Ryan Calloway studied film and 3D computer graphics at Gnomon School of Visual Effects in Hollywood, CA, before going on to work at The Orphanage, Gentle Giant Studios, Lucasfilm Animation Singapore and Image Engine. He is currently senior modeler and texture painter at Industrial Light & Magic, focusing on creature and character work.
As well as working on movies like Pacific Rim, R.I.P.D., Elysium, Transformers: Dark of the Moon, Rango, and the upcoming Noah, Ryan has also taught at studios around the world, explaining the mysteries of Mari, Photoshop, ZBrush and proprietary pipeline tools – and even holding after-hours dance classes!
Later this month, he will be bringing his teaching skills and technical expertise back to his old alma mater, as one of the ten industry stars hosting sessions at Gnomon Workshop Live, which takes place at Gnomon's Hollywood headquarters from 21-22 September. Before then, Ryan agreed to go through our barrage of ten quickfire questions about his presentation, his career, his technical tips, and his advice for young artists.
CG Channel: What will you be covering in your session at Gnomon Workshop Live?
Ryan Calloway: It'll be part talk, part demo. I'll be talking a little bit about myself as a creative individual, both personally and professionally, and also about some career-related topics for aspiring and working artists.
The demo will be a focused look at part of my process for designing textures for a creature and then how I use that design to get a jump-start on texturing the asset.
CGC: What do you most hope that people remember after finishing the class?
RC: Most importantly, I hope they leave feeling motivated and inspired.


One of Ryan's personal projects. When sculpting, focus on form and pose before fine details, he advises.
CGC: What's the best piece of advice you were ever given in your career?
"Do what makes you happy." It's a cliché, I know, but good advice nonetheless. It came from a drawing teacher in the context of learning different styles or ways to draw. His point was that if I wasn't happy laboring over anatomy studies for hours (which I wasn't), I should play around with materials, subject matter, proportion, and so on. This becomes relevant in a career sense when people are asking themselves, "What do I want to do with my life?"
CGC: What's the most common mistake young creature artists make?
RC: There's this infatuation with fine details – and rightfully so, they're fun! But I would urge people to spend a little more time on the broader strokes, whether that means form, pose or concept.
CGC: What are the three most important qualities a creature artist should have?
RC: In no particular order… fascination with nature. Carefreeness. A library of inspiration.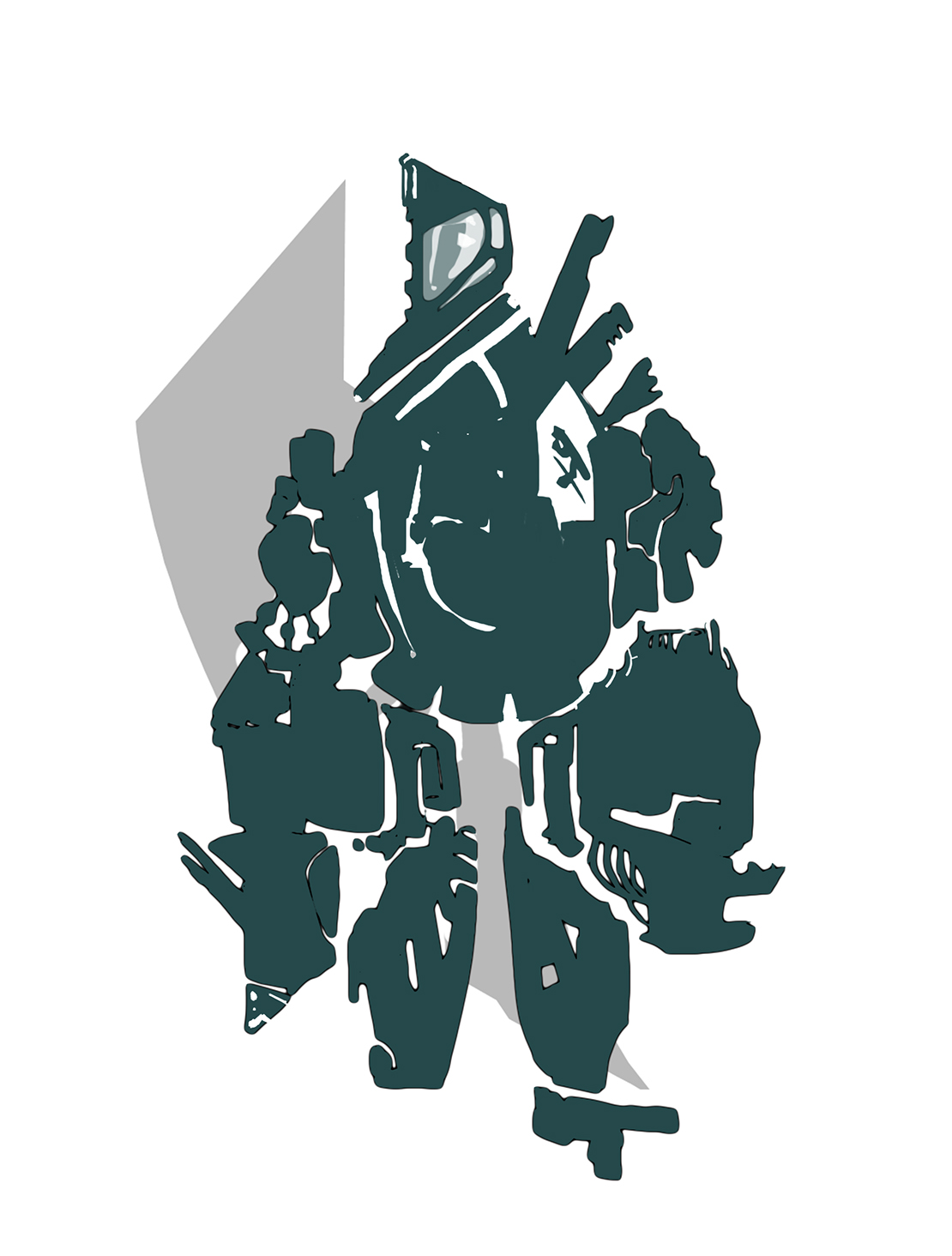 One particular style of imagery not doing it for you? Try doing what makes you happy, says Ryan: advice that can equally well be applied to learning art skills – or even your eventual choice of job.
CGC: Tell us something about your work that no one else knows.
RC: Sometimes, I really like laying out UVs. There, I said it.
CGC: What's the most indispensable tool in your primary software package?
Easy: layer masks in Photoshop. Because they can be used in so many different ways. Really, layer masks make the world go round.
CGC: Tell us a neat technical tip that you've never seen written down?
I'm not sure how widely known this is, but since we're on the topic of Photoshop: [Ctrl] + [Shift] + [Alt] + [E] = Stamp Visible = love.


Another personal project. A good library of inspiration is a key quality for a creature artist, Ryan notes.
CGC: What part of your working day most makes you think: 'This is why I do this job?'
RC: Collaborating with people who are good human beings as well as talented artists.
CGC: What single thing do you most hope changes in the industry in the next five years?
RC: There's always a feeling of needing to do things faster and cheaper. While sometimes this reflects positive growth (in tools, talents, workflows, and so on), it can also take the fun and the art out of the work we do. It would be nice to have a little more time for people to relax.
Register for Gnomon Workshop Live ($250 for a two-day pass, $150 for students)
Full disclosure: CG Channel is owned by the Gnomon School of Visual Effects.