Saturday, September 6th, 2014

Posted by Jim Thacker
10 questions for… Naughty Dog's Aaron Limonick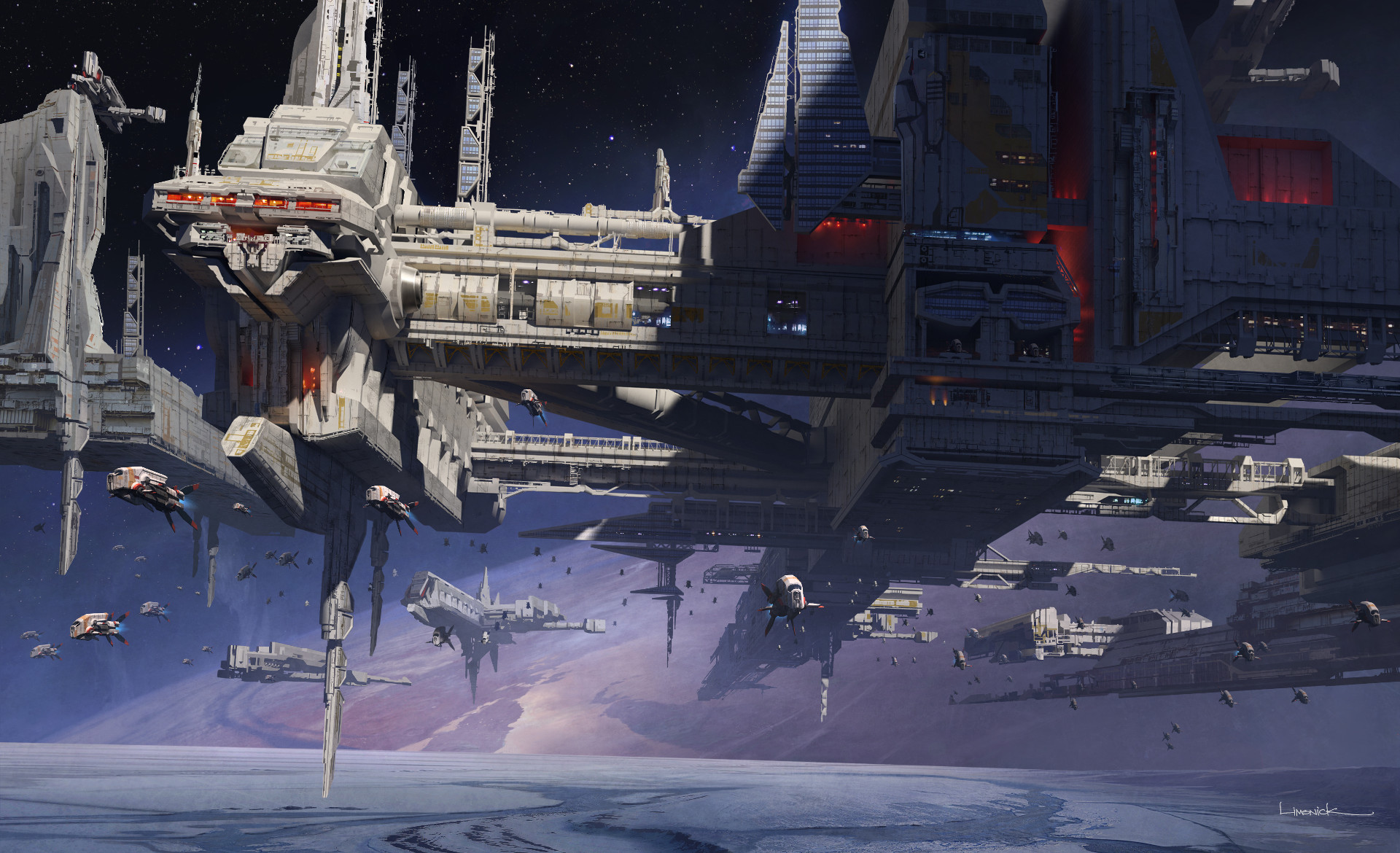 In the run-up to his session at this month's Gnomon Workshop Live, the leading concept artist faces our barrage of quickfire questions about his career, his design philosophy, and his advice for young artists.

Aaron Limonick is a concept artist at Naughty Dog. Born and raised in LA, he studied traditional painting at Art Center College of Design, but gravitated to the collaborative effort required in entertainment. Through a fellow artist, he got a job working for Neversoft Entertainment, later moving to San Diego to work at High Moon Studios on pitch artwork for Vivendi Universal projects, and developing Transformers: War for Cybertron under Activision.
After moving back to LA in 2011, he has worked on feature films such as Seventh Son, R.I.P.D., Into the Storm, and Jupiter Ascending, and has worked for studios such as LEGO, Disney, Rhythm & Hues, Method Studios, and Mirada. His recent projects for Naughty Dog include The Last of Us and the upcoming Uncharted 4: A Thief's End.
From 27-28 September 2014, Aaron will be one of ten artists conducting demos at Gnomon Workshop Live, which takes place at the Gnomon School of Visual Effects' Hollywood HQ. The event offers an exclusive opportunity to meet today's leading designers and concept artists and see their workflows at first hand.
We caught up with Aaron to find out about his demo, how creating skatewear led to a career in concept work – and why he wishes that ten years ago, someone had chained him to a desk for a month…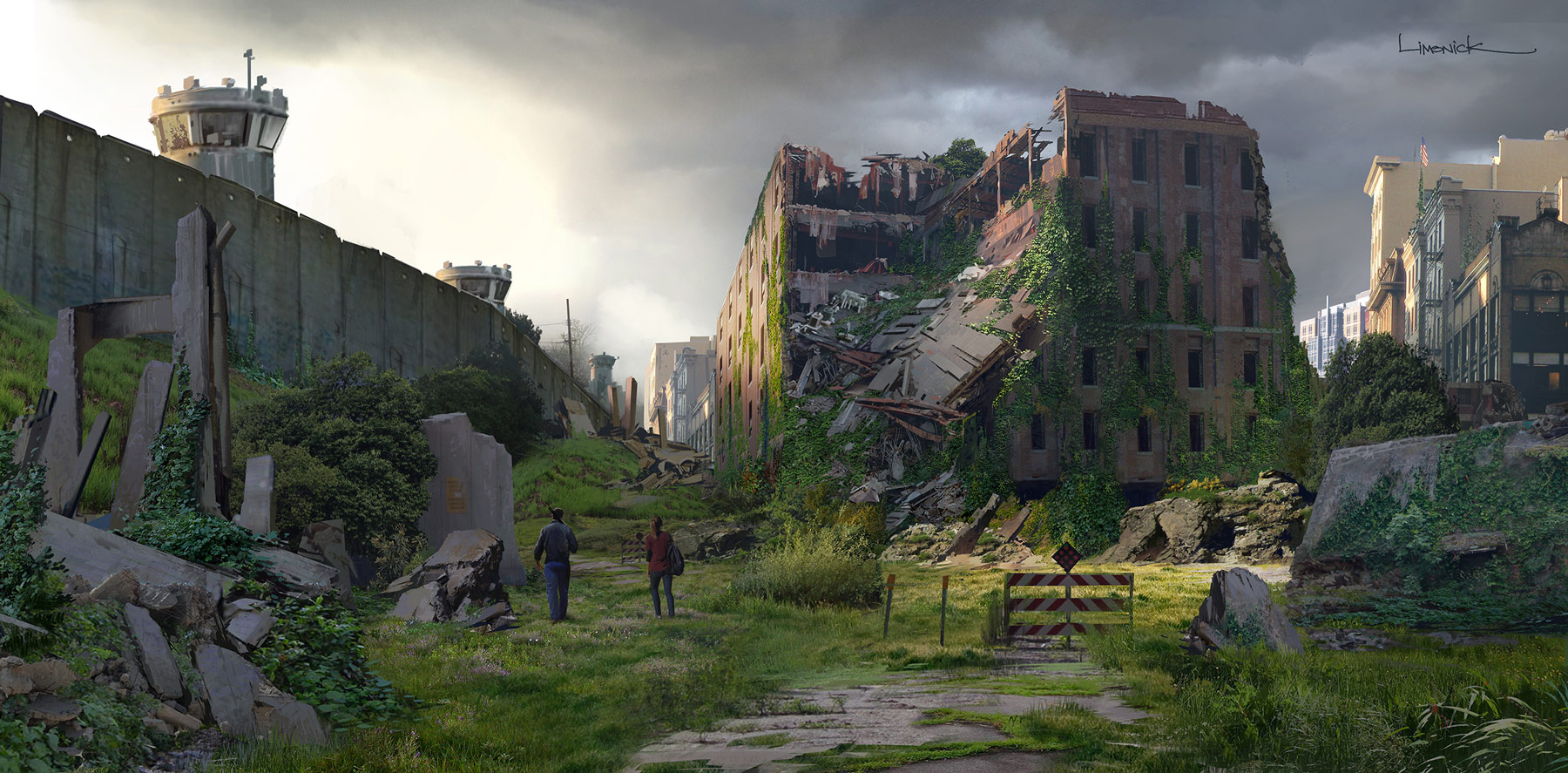 An image from The Last of Us. Aaron's session at Gnomon Workshop Live will explore the art philosophy he has developed from a decade's experience, both at game studios like Naughty Dog and on movie projects.
CG Channel: What will you be covering at Gnomon Workshop Live?
Aaron Limonick: When I was asked to do this workshop, I immediately wanted to focus on what I'm most passionate about: the fact that design transcends technique.
There are now so many techniques available online that students have begun to only ask 'how' and have forgotten to ask 'why'. I wanted to focus on design theory, showing all my techniques to prove that the technique usually has nothing to do with the final image. It's all about the thinking process.
CGC: What do you hope people take away from your session?
AL: That they need to challenge themselves and learn more about things outside of their comfort zone. I realise that three or four years of school is not nearly enough time to learn all the skills necessary to be a good professional, but experimentation is the one advantage that usually dissipates with time.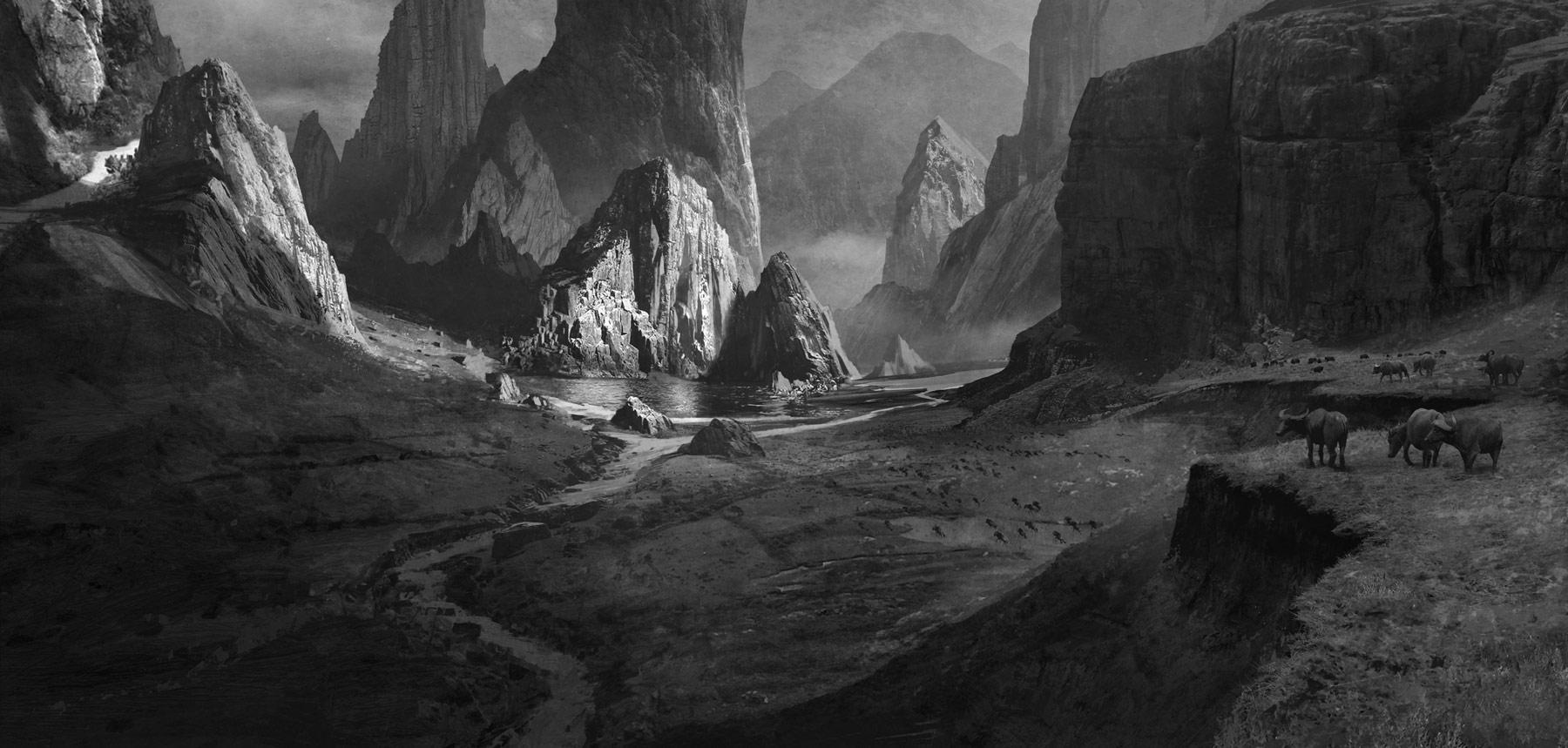 Constantly experiment with new tools and techniques, advises Aaron. To stand the test of time as a concept artist, you need to expand your skill set continually, not get tied to a particular way of working.
CGC: At this point, we should remind readers of what you said about design transcending technique. But if you had to choose, what's the most indispensable part of the software you use?
AL: I'd like to say something to do with painting, but my work is becoming more about the ability to quickly model and light scenes in 3D. As the software becomes more efficient, concept art will become more based in 3D and less painting will be necessary.
CGC: Can you give us a technical tip you haven't seen shared a lot before?
AL: I do a lot of painting with alpha channels over the top of 3D models so that the result can look painterly and textured, but still use the accurate lighting and structure given by the render.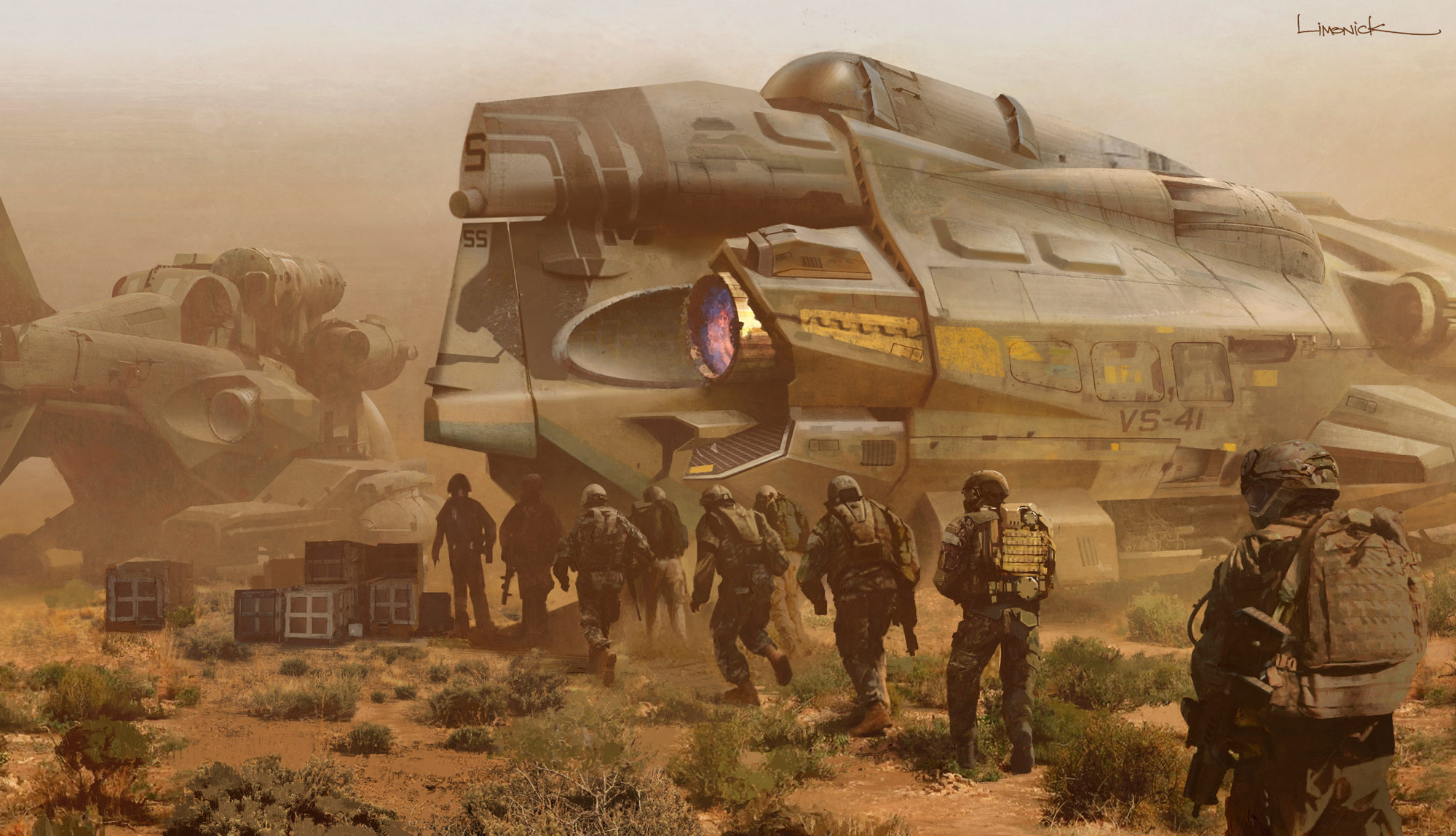 Painting over 3D models is a great way to balance surface detail with a strong underlying structure, says Aaron. It enables you to experiment far more with the construction of a scene than painting alone.
CGC: What's the best question you've ever been asked by a young artist?
AL: Honestly, I can't narrow it down to one. But anyone who asks a lot of questions and is hungry for more information is on the path to being successful.
CGC: What's the most common mistake that aspiring concept artists make?
AL: Latching on to one single artist they love, and becoming yet another a carbon copy of them. The market is absolutely flooded with [people like] this at the moment.
CGC: And what are the three most important qualities a concept artist should have?
AL: Concept artists need to be extremely flexible when it comes to taking criticism. If you're resistant to a director's critique, they're likely to try someone else.
They also need to be diverse in their skill set if they want to stand the test of time. Every single job I've had has required me to learn a totally different set of skills. Although painful, I've grown immensely as a result. Am I the best out there at any one thing? Definitely not. However, I enjoy learning new material and expanding my reach.
Finally, concept artists really need to get out of the studio. A lot of concept art is very self-referential. Only looking at other concept work is great for getting good at the technical aspects of painting, but it doesn't leave much room for inspiration. Even if it means wasting some time, it's important to shift gears and soak up the world.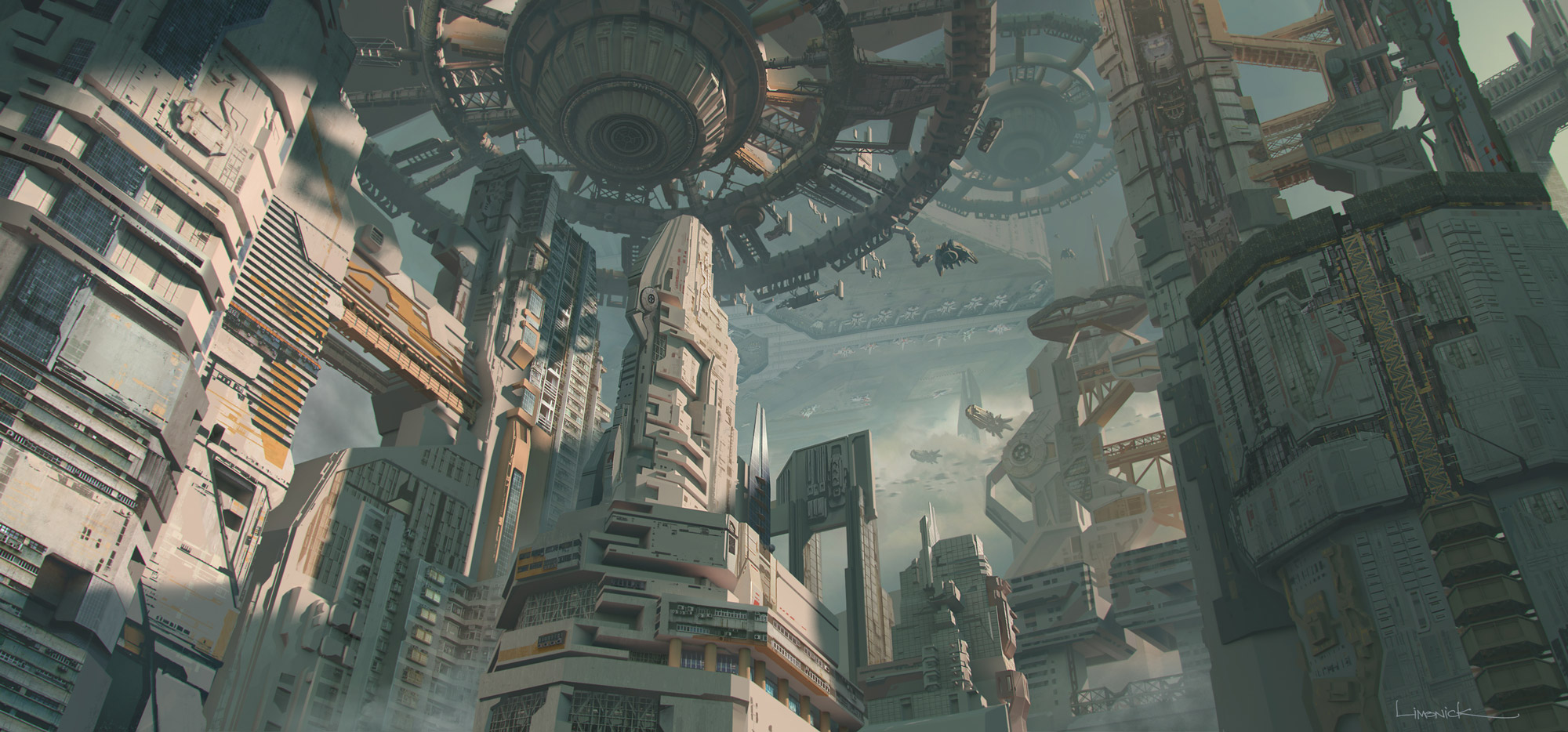 Don't be afraid of learning 3D, advises Aaron. 3D software is becoming far quicker and more intuitive to use, and in conjunction with traditional painting skills, greatly expands your capabilities as a concept artist.
CGC: Tell us something about your own career that no one else knows.
AL: I actually started out in 2004 doing character and costume designs for Tony Hawk and had my own clothing line in stores. I spent about a year designing the branding and then we did a limited run for sale. It was easily one of the funnest things I've ever done.
CGC: What's your favourite part of your working day?
AL: Putting my headphones on, watching The Empire Strikes Back, forgetting about time, and just getting really into problem-solving for a painting. And my least favourite? Meetings. I think people saw that coming.
CGC: What do you wish someone had told you about the industry before you began working in it?
AL: I really wish someone had forced me to learn 3D ten years ago. It's really not hard, and it changes your whole approach to design. Most people love 3D because it allows them to build things they could never paint, but for me it allows so much more experimentation on how things are constructed. I would go back in time, chain myself to a desk, take away all the oil paint and brushes, and force myself to learn 3D for a month. Seriously.
Visit Aaron Limonick's website
Register for Gnomon Workshop Live ($250 for all 10 sessions, or $150 for students)
Full disclosure: CG Channel is owned by the Gnomon School of Visual Effects.