Wednesday, September 18th, 2013

Posted by Jim Thacker
10 questions for… God of War concept artist Izzy Medrano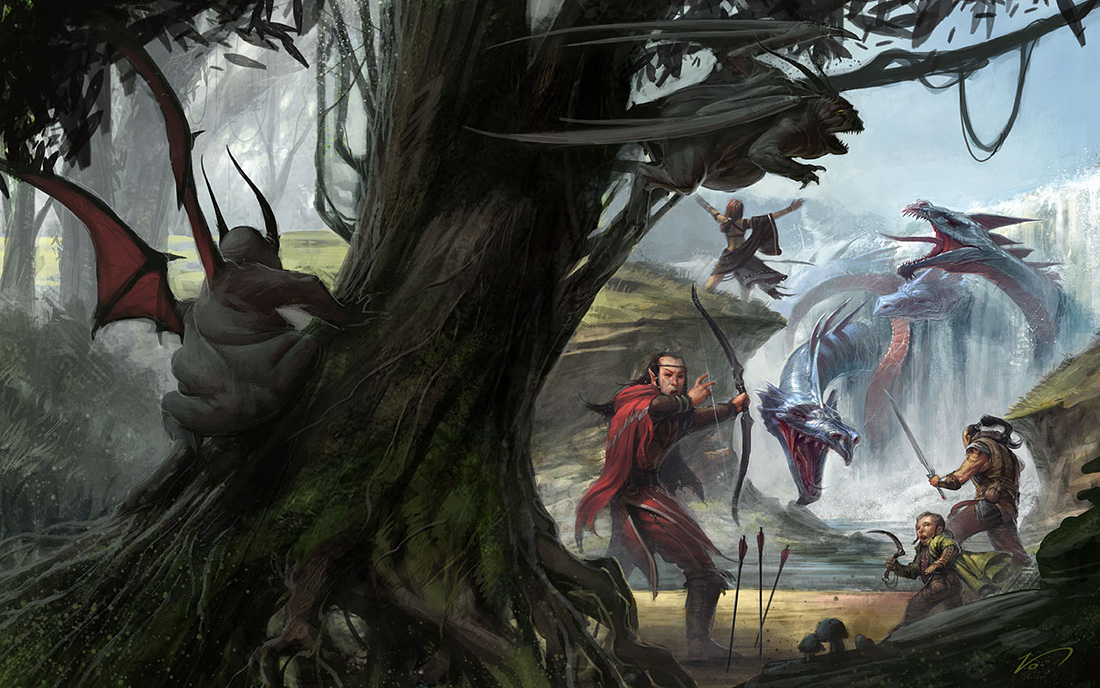 In the last of our interviews with the speakers at Gnomon Workshop Live, the God of War star discusses his workflow, non-linear ideation, why gaming keypads rule – and why concept artists need to be good at bullshitting.

Formerly lead concept artist at Sony Santa Monica, where he was a major contributor to God of War: Ascension and God of War III, Izzy Medrano creates concept designs for game development and IP creation. A freelance illustrator for clients including Hasbro and Wizards of the Coast, his work has frequently been featured in ImagineFX and Concept Art World.
He currently sports the amazing job title of 'non-linear concept ideator' – at least, for the purposes of his session at Gnomon Workshop Live, which takes place at the Gnomon School of Visual Effects from 21-22 September, where he will be one of ten industry stars hosting sessions revealing their workflow.
In the run up to the show, Izzy fielded our barrage of ten quickfire questions about his career, his technical tips, his advice for young artists – and just what the hell a 'non-linear ideator' does.
CG Channel: What will you be covering in your Gnomon Workshop live session?
Izzy Medrano: Since I'm up last, following pretty much the best guys in the industry, I will be doing a simple lecture. I imagine after two days people will be demo-ed out!
I'll be discussing the oft-neglected skill sets of a successful commercial vis-dev artist. Look for topics ranging from my theories on passive design to why I think every artist should try teaching. Essentially, I will be covering things that I wish had been taught to me when I was in the milieu of trade-based education.
CGC: What do you most hope that people remember after finishing the class?
IM: That you should read more. One of the subjects that constantly leaves me bemused is the notion that a concept artist doesn't like reading. Literature of any kind can be an invaluable tool in idea generation. They say a picture is worth a thousand words, but a few words can generate an original picture, as well. A sentence can inspire a whole visual world from you. Never neglect the written word, my friends!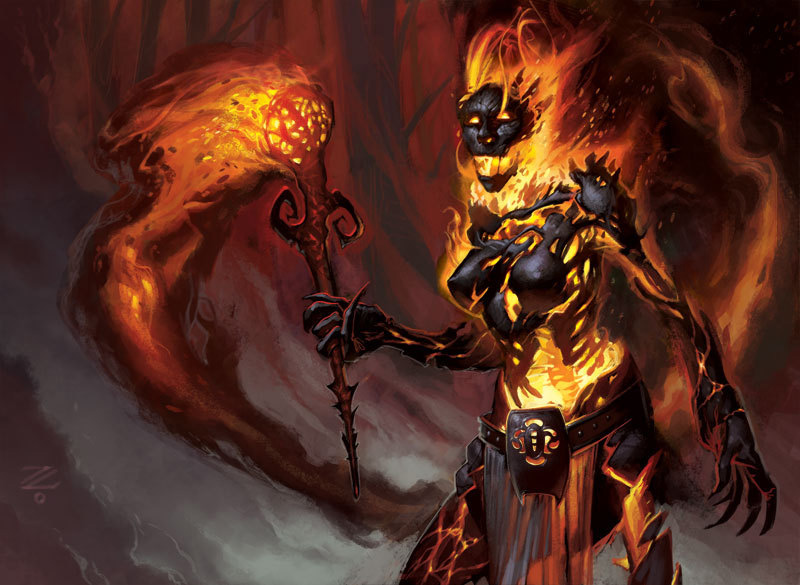 One of Izzy's personal pieces. A concept artist should resist the temptation to adapt their work to whatever style is popular now, he argues – but remain aware of what motivates the people making decisions based on their art.
CGC: 'Non-linear concept ideator' is an awesome title. How does it differ from a plain old linear designer?
IM: I didn't come up with it. I think [Gnomon director] Travis [Borbeau] was teasing me, because I don't have a current title! I would say that I am an IP generator. Or a freelance visual development artist and art director.
I'm currently spending half of my time world building for different game companies, and the rest just developing ideas, organizing small groups of people and creating fresh new IPs. I'm working on a novel, a children's book, a few short stories, a film short, and a bunch of other little things. I'm doing all of this to practice being a leader and collaborator on original properties.
It's a hell of a blast! And when I figure out what ever a 'non-linear concept ideator' is, you will be the first to know!
CGC: What are the three most important qualities a concept artist should have?
IM: The most important thing is to overflow with ideas. When you hear of a new problem, you should be the person inspired with a list of solutions.
Also, a good concept artist must inherently be a good liar. Concept art is the art of bullshitting with visual aids. Not only must you come up with ideas, you must come up with ones that sound cool and reasoned.
And communication skills are an absolute necessity. You can have all the ideas, and the best bullshit, but if you cannot convey it, you will have a hard time selling your concepts. A concept artist wears many hats, and unfortunately for many, salesperson is one of the most important ones. Your job as a concept artist is to generate ideas, visually represent them, and finally inspire others with your work! Get to it!
CGC: What's the best piece of advice you were ever given in your career?
In a moment of great frustration for me, Cecil Kim told me that I had to be aware of what was going through the minds of the people making the decisions. I needed to be aware of their pressures and the people they answered to. Be aware of the grand scheme and all the elements at play. Understanding is the salve of frustration.
CGC: What's the most common mistake you see young concept artists make?
IM: I think the most common thing (I was guilty of it in school and early in my career) is sacrificing your artistic personality to match your style to what is getting the most attention 'now'.
Techniques, and styles will shift like the tide. Definitely learn the new big thing, but don't make it your thing. Add it to your tool belt, and keep doing you. Your experience in life will give you unique approaches to every problem; never forget that you are more than your portfolio. A great concept artist is a person dripping with unique ideas.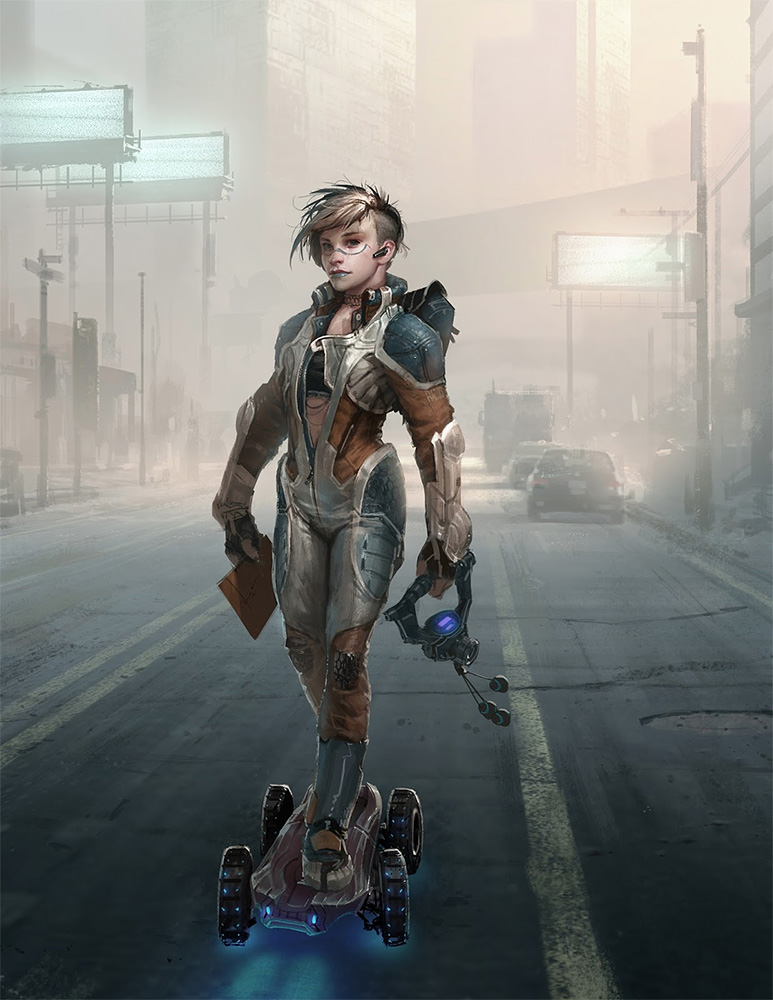 Future perfect. If a new toolset comes along that does the job better than the one you are using, be prepared to learn it, says Izzy. And be prepared to look beyond 'art' tools: gaming keyboards work for Photoshop, too!
CGC: What's the most indispensable tool in your primary software package?
IM: None of the tools I use are indispensable. If something better than Photoshop's paintbrush comes along, I am happy to learn it.
Learning how to use a Razer Nostromo [gaming keypad] for complex macros and keyboard short cuts has made a distinct difference to the speed at which I work in Photoshop. The old ones are cheap right now, and once you are used to it, you'll never want to go back!
CGC: Tell us one neat technical tip that you've never seen written down anywhere.
IM: Caps Lock turns on and off the cursor. This may be widely known now, but seriously, up until maybe 2007, I would just restart my computer to get my cursor back. It used to INFURIATE me. Ha!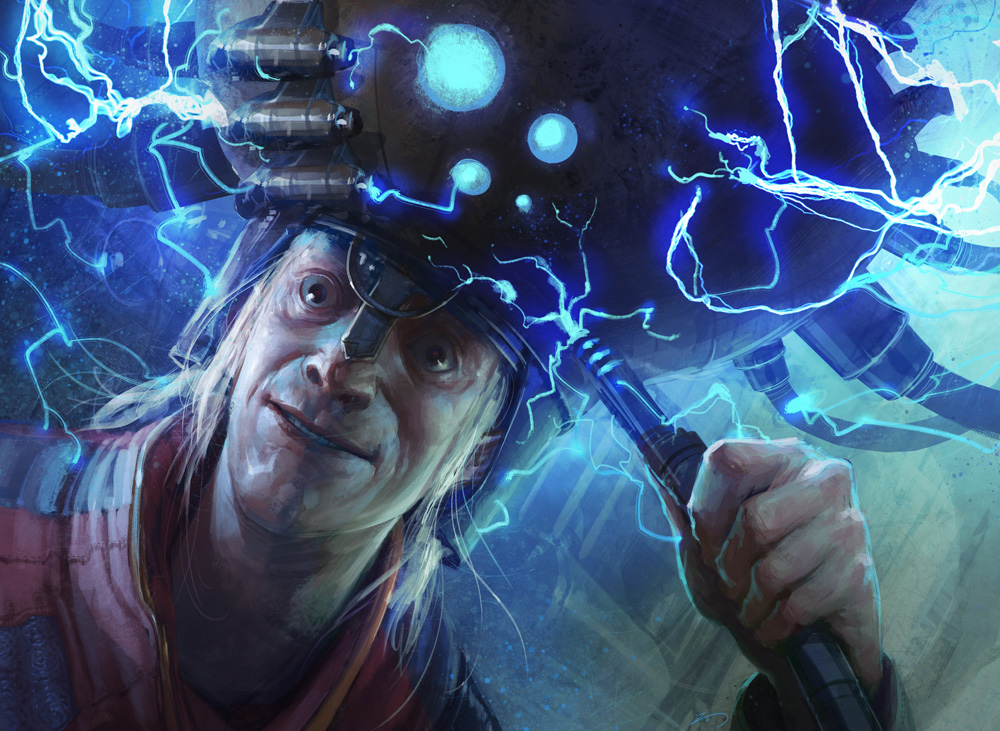 Spark of genius: the "electricity of a group of people in a room coming up with cool ideas and fueling each other into creating something awesome is the best feeling in the world," says Izzy.
CGC: What part of your working day most makes you think: 'This is why I do this job?'
IM: The electricity of a group of people in a room coming up with cool ideas and fueling each other into creating something awesome is the best feeling in the world. There is a euphoria in knowing you are on the trail of something excellent. My job is to hunt the fauna of the imagination and bring it to life. What's not to love?
CGC: What single thing do you most hope changes in the industry in the next five years?
IM: That we go beyond realism for realism's sake. There has been so much focus on the development of photorealism that invented reality often falls to the side. I hope in the next few years that we acknowledge that we've attained plenty of realism and ask what we can do with the technology to inspire new styles, new stories. What new tales, characters and worlds are waiting for us to let go of our obsession with the photoreal?
Register for Gnomon Workshop Live ($250 for a two-day pass, $150 for students)
Full disclosure: CG Channel is owned by the Gnomon School of Visual Effects.