Wednesday, September 11th, 2013

Posted by Jim Thacker
10 questions for… ace mech creator Vitaly Bulgarov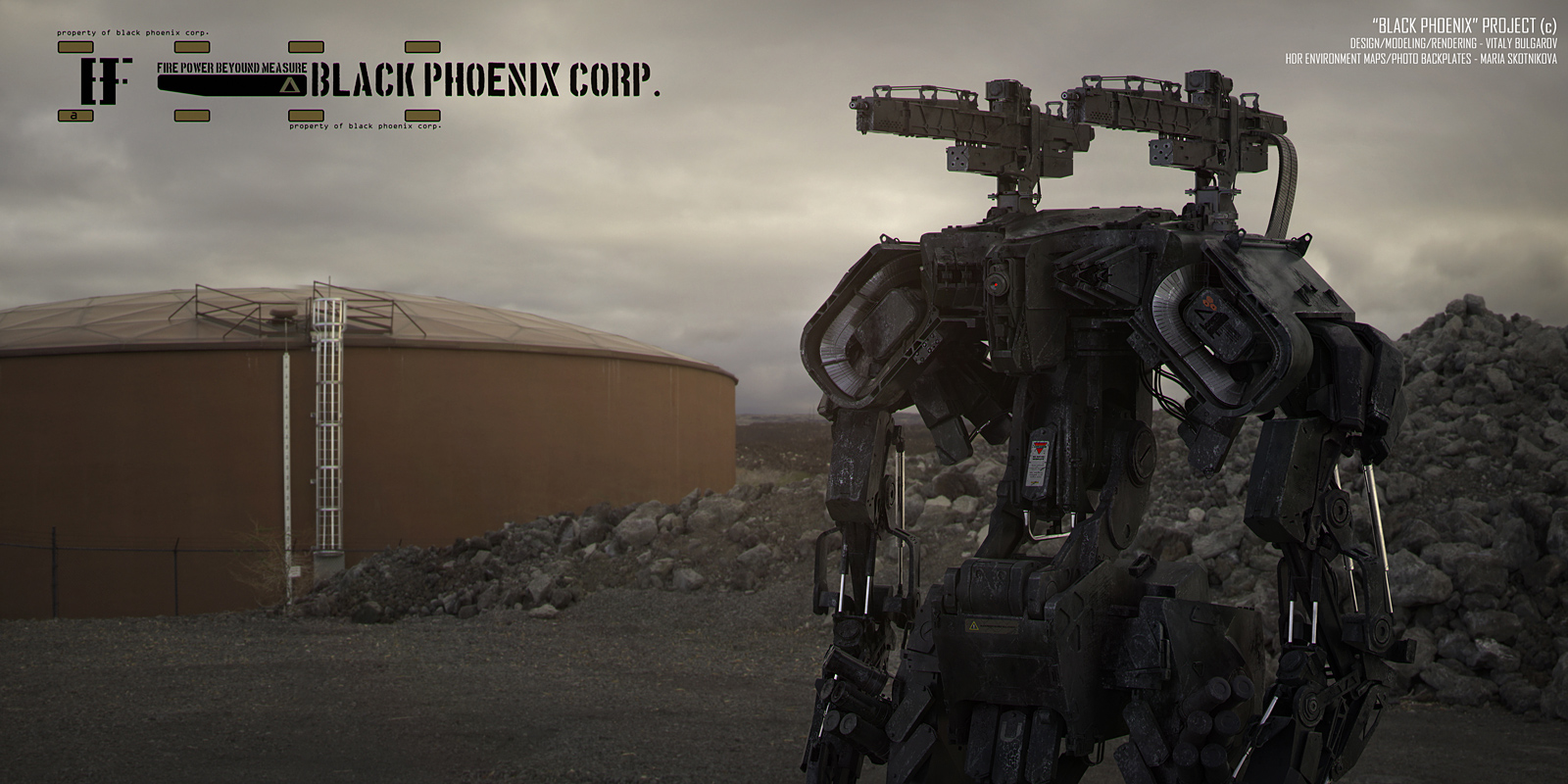 In the run up to his session at Gnomon Workshop Live, the Blizzard cinematics star turned ILM concept artist – and creator of the incredible Black Phoenix Project – runs our gauntlet of quick-fire technical and career questions.

Vitaly Bulgarov is one of the world's leading concept artists. Having worked on game projects and cinematics, including Blizzard's Diablo, Starcraft and World of Warcraft games, he made the transition into film as a concept designer at Industrial Light & Magic, and will shortly be taking up a position at Intuitive Surgical, designing real-life surgical robots and bionics.
Over the past decade, Vitaly has established a workflow in which 3D is his primary medium for concept art: skills he recently put to the test with the Black Phoenix Project: an attempt to model, texture and render a new mech a day for ten days, working without concept sketches. The results were so realistic that the rumour spread on social media in Japan that the results showed real US military technology.
Next week, Vitaly will explain what he learned from the project as one of the ten industry stars hosting sessions at Gnomon Workshop Live, which takes place at Gnomon's Hollywood headquarters from 21-22 September. In the run up to the show, Vitaly agreed to field our barrage of ten quickfire questions about his career, his workflow, his technical tips, and his advice for young artists.
CG Channel: What will you be covering in your session at Gnomon Workshop Live?
Vitaly Bulgarov: The class is called 'Good habits for 3D design'. I'll start by showcasing the '10 days of mechs' session and explaining why certain decisions – both artistic and technical – were made during the process.
After that, I will be covering the importance of a disciplined approach when using 3D software as a primary tool for creating concept designs. I'll talk about how certain habits I've developed over the last couple of years helped me to become much more productive.
CGC: Black Phoenix was awesome. How on earth can you create ten mechs that detailed in ten days?
VB: If you want all the details, you'll have to come to Gnomon Workshop Live! But a quick outline would be:
1. Using quicker non-subdivision modeling techniques
2. Using a pre-built kitbash library of parts, shaders, textures, environments maps and decals
3. Working long hours! Short meal breaks, and zero distraction during the day
4. Focusing on the bigger picture and not trying to make a 'pretty' mesh
5. Making a plan and following it rigorously, utilizing time-management tools and techniques
CGC: What do you most hope that people remember after finishing the class?
VB: I hope they will take a significant step forward towards achieving their professional goals through establishing useful work habits and utilizing time-management tools in their daily routine.
CGC: What's the most indispensable tool in your primary software package?
VB: I can't say there is one indispensable tool; rather a set of tools that makes an indispensable combination. For Softimage, this set includes: Select Adjacent, interactive pivot change, edge loop selection, edge-cutting tools, local subdivision refinement, and Booleans.
CG Channel: Tell us one neat technical tip that you've never seen written down.
VB: Edge loop selection in Softimage is smart enough to give you a selection even through coarse topology. You can use this to your advantage when you need to separate a part of the geometry through a specific cut line.
To do that, just use the Knife tool to cut a slice through the mesh. Then create an edge loop selection from that cut line. Once selected, you can disconnect elements to separate the mesh into two parts through the cut line previously established. This comes in handy when dealing with non-subdivision-based geometry.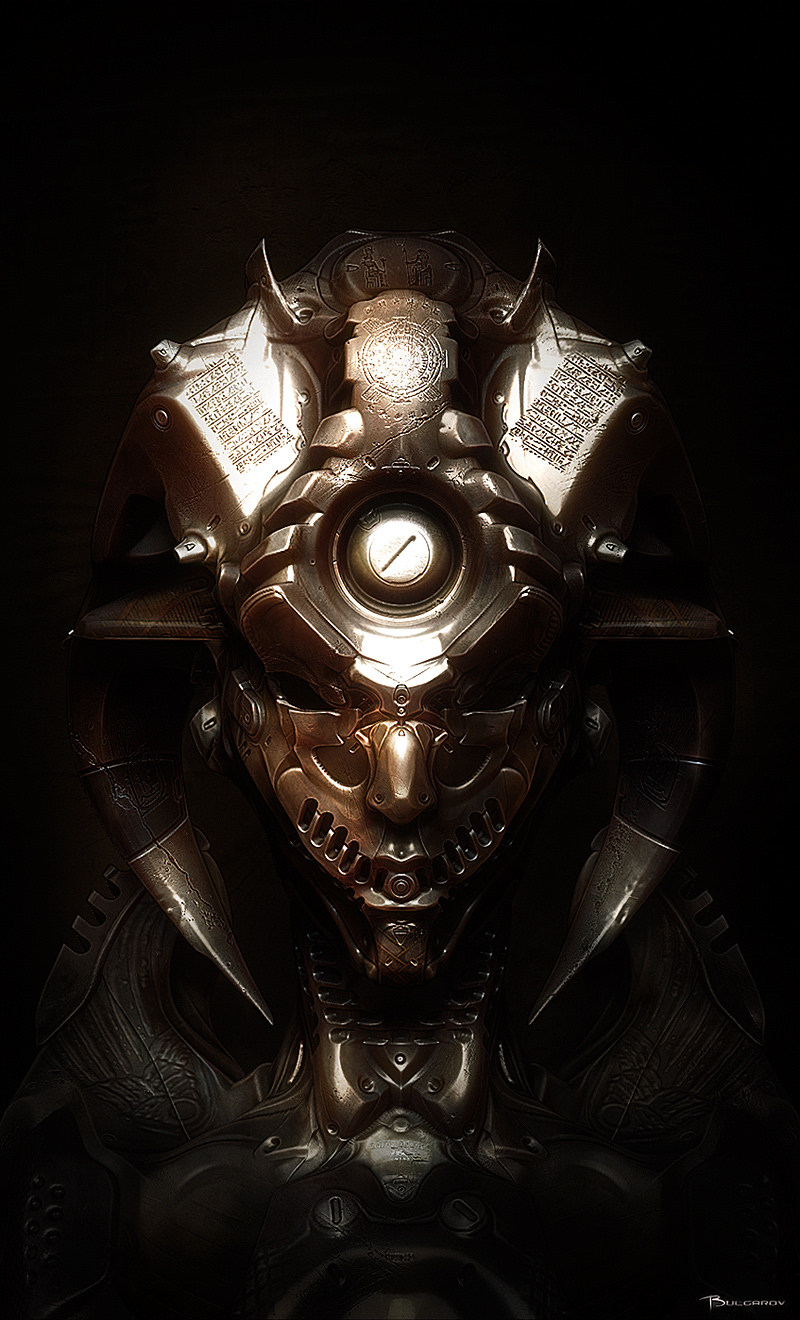 One of Vitaly's personal images. When creating complex models, don't just focus on surface detail, he advises. It's more important to ensure that shapes flow cleanly, and that the overall form is clear.
CGC: What's the best piece of advice you were ever given in your career?
VB: Around three years ago, when I worked at Blizzard Cinematics, VFX art director Jonathan Berube said something that had a profound impact on me. He said: "There is always a way to make it look awesome".
Since then, every time I have to work on an idea that I'm not too excited about, I tell myself: "There is always a way to make it look awesome". It's very important for an entertainment artist to remember that whether you like an idea or not, there is always a way to make a great-looking piece of art out of it.
In the short term, such a perspective helps to avoid frustration when, for example, a director's vision doesn't match your own. And in long term, such a perspective will make you a better artist by challenging you to go out of your comfort zone and look for new ways to meet a client's expectations.
CGC: What's the most common mistake you see young concept designers make?
VB: They tend to be very detail-oriented and care less about how shapes flow, or whether the overall design is clean. Another common mistake to go for a cool look for the sake of the look itself, and not hit objectives about the primary functions of the design and its authenticity.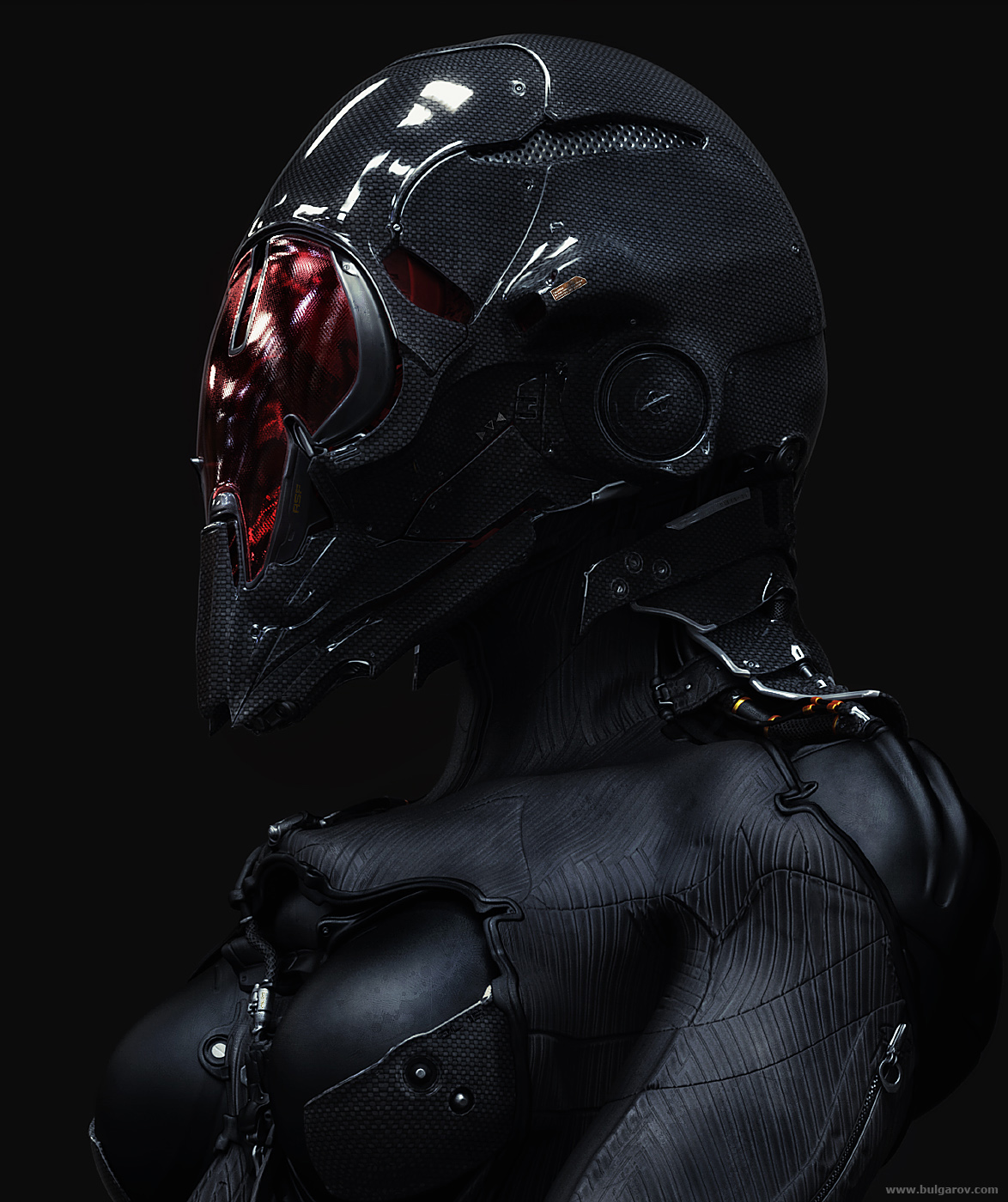 On the lookout: as well as an eye for composition, good concept designers continually look for new ways within software to get the job done quicker and to a higher standard of quality, says Vitaly.
CG Channel: What are the three most important qualities a concept designer should have?
VB: First, artistic quality: keep your foundation strong! Even the most experienced artist should never forget the basics such as what makes a good composition, how form follows function, and what proportions are pleasing.
Second, technical quality: know your tools! Whatever software you're using, always explore new techniques and search for new ways to get the job done better and faster. Good tools inspire better art!
Third, personal quality: have an open mind! An artist usually works within a team. Therefore, it is extremely important to be able to deal with people in respectful, pleasant manner and be open to criticism.
CGC: What part of your working day most makes you think: 'This is why I do this job?'
VB: I think there are two moments:
1. Getting a new assignment: starting from a blank white page or an empty viewport is thrilling. It always feels like going out on a adventure!
2. Doing the first 3D render tests of a just-finished model to evaluate the lighting/materials/textures always feels so rewarding after a long modeling session.
CGC: What single thing do you most hope changes in the industry in the next five years?
VB: I don't really have any expectations. It's really hard to predict anything in such an always-changing environment. I just hope the industry itself will be still around in five years!
Visit Vitaly Bulgarov's website
See Vitaly's training DVDs on The Gnomon Workshop's website
Register for Gnomon Workshop Live ($250 for a two-day pass, $150 for students)
Full disclosure: CG Channel is owned by the Gnomon School of Visual Effects.