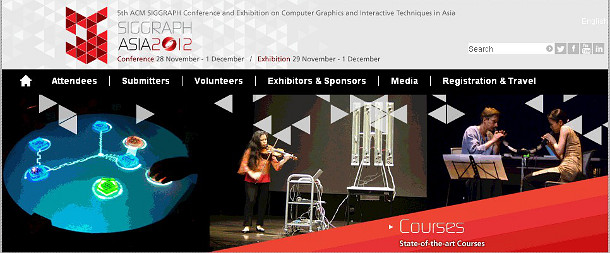 Chaos Group is to provide a "sneak peak preview of what is coming in V-Ray 3.0" at Siggraph Asia.
The announcement on the Chaos Group website doesn't go into any more detail, but it does note that "new features expected with future releases [include] deep pixel image support, metaballs, Alembic support, Vismat materials, lens effects in the V-Ray frame buffer".
We imagine we'll have to wait until the show to discover whether all, some or none of those things are in version 3.0 itself. Siggraph Asia takes place in Singapore from 28 November to 1 December.
Read Chaos Group's full presentation schedule for Siggraph Asia
Tags: Alembic, Chaos Group, deep image, metaballs, preview, Siggraph Asia, sneak peek, V-Ray, V-Ray 3.0, Vismat