Tuesday, August 15th, 2023

Posted by Jim Thacker
Download free iPad fluid simulation app Axiom Solver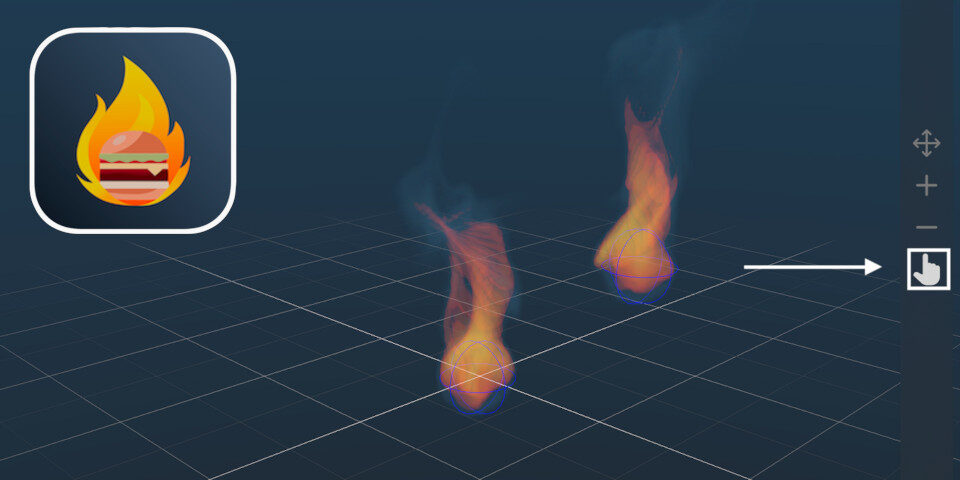 Theory Accelerated – aka former Naughty Dog TD Matt Puchala – has released Axiom Solver, a new free iPad app based on Axiom, his GPU-accelerated sparse volumetric fluid solver for Houdini.
The app, which also runs on Apple Silicon Macs, makes it possible to sketch ideas for smoke and fire simulations on the go, then transfer them to full version of Axiom to refine them.
A faster alternative to Houdini's spare Pyro solver for look development
First released in 2020, Axiom is a GPU-accelerated sparse volumetric fluid solver, intended as a faster alternative to Houdini's Sparse Pyro solver for developing visual effects like smoke and fire.
It has been used on game cinematics by Riot Games and Valve, and in visual effects by Muse VFX.
'Sketch' ideas for fluid simulations on your iPad
Axiom Solver brings the solver – or a cut-down version of it, at least – to mobile devices, making it possible to "sketch ideas on the go" for smoke and fire simulations.
Users can add fluid sources, influences, collision objects and sink to a scene, move or scale them within the viewport, and adjust their basic properties and colours.
The completed scene can then be exported to the Houdini edition of Axiom to refine the simulation.
However, it can also be used as a standalone app: announcing the release on Discord, Puchala describes it as a way for new users to learn about simulation and VFX, using the same tools as professional artists.
Price and system requirements
Axiom Solver is free. It is compatible with iPads running iPadOS 16.4+ and Apple Silicon Macs running macOS 13.4+. Exporting a scene to Houdini requires Axiom 3.1.095+.
Axiom itself is compatible with Houdini 19.0+ running on Windows, Linux or macOS. Commercial node-locked licences cost $199; the software is free for non-commercial use.

Read more about Axiom Solver in the online documentation
Download free iPad fluid simulation app Axiom Solver from the App Store