Wednesday, May 11th, 2022

Posted by Jim Thacker
Adobe slashes price of Fresco

Adobe has cut the price of the premium features in Fresco, its digital drawing and painting app for iPad, iPhone and Windows tablets, from $9.99/month to $9.99/year.
Fresco 3.6, the latest update to the app, also adds new Magic Wand and Liquify tools, and new options to transform or adjust the opacity of motion frames when animating.
Blending AI-driven natural media effects with raster and vector tools
First released in 2019, Fresco combines Photoshop's brush engine with new natural media functionality.
Its Live Brushes system recreates the behaviour of real oil and watercolour paint, while more conventional pixel brushes replicate dry media like pencil and pastel, ink and marker.
There is also a smaller range of vector brushes, with the option to export documents directly to Illustrator.
Price of the premium features cut from $9.99/month to $9.99/year
Although the base app is free to use, Adobe charges for access to Fresco's premium features, which include access to the full set of brushes, fonts and shapes, and the option to import custom brushes.
Paid subscribers also get more cloud storage: 5GB, as opposed to 2GB with the free base app.
Adobe has now cut the price of those premium features from $9.99/month to $9.99/year, bringing the cost of Fresco closer to that of its main rival, Procreate, which costs $9.99 for a perpetual licence.
New in Fresco 3.6: Magic Wand, Liquify and new animation options
Fresco 3.6, the May 2022 update, also adds two new tools familiar from other Adobe tools like Photoshop.
The Magic Wand tool automatically selects regions of an image with similar colour and tone, providing a quick-and-dirty way to isolate objects from their surroundings; while Liquify freely distorts the image.
In addition, Adobe has updated the app's animation toolset, added in Fresco 3.0 last year, with users now able to move and resize motion paths and motion frames, and set the opacity of motion frames individually.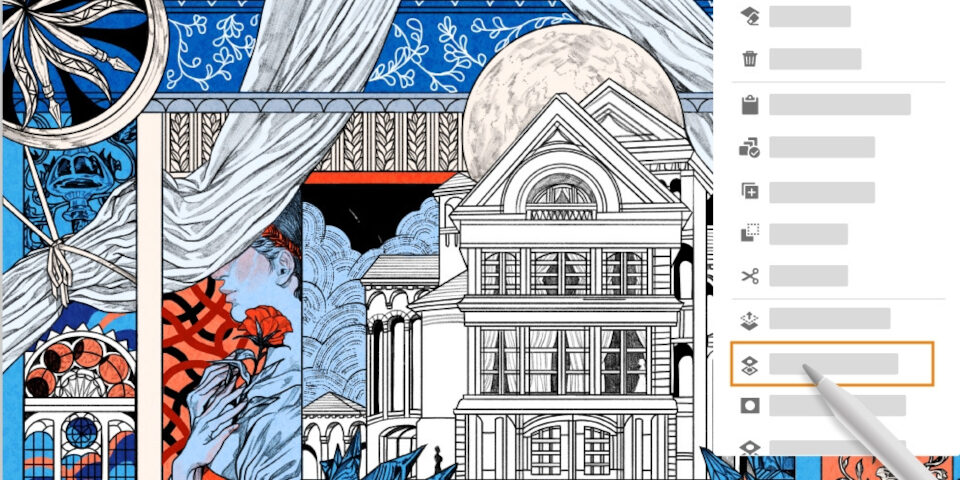 Other recent updates improve workflow for colouring line art and working with text
Since the 3.0 release, Adobe has also improved workflow for colouring line art, with Fresco 3.2 adding a new Reference Layers system for splitting lines and fills onto separate layers.
Fresco 3.3 added quick access to recently used brushes and the option to generate perspective grids automatically; Fresco 3.4 added support for text layers, with controls for font size, spacing and alignment.
Adobe has also steadily expanded the set of brushes available in the software, with Fresco 3.5 adding three new vector brushes – G-pen, Drawing pen, and Mapping pen – and more natural media brushes.
Pricing and system requirements
Fresco 3.6 is available for iOS 14.0+ and Windows 10+. The Windows edition is optimised for pressure-sensitive tablets and styluses and runs on AMD, Intel and Nvidia GPUs. See full system requirements.
The base app is free, but the premium features cost $9.99/year.
The premium edition is also available as part of Photoshop Single App subscriptions, which cost $31.49/month or $239.88/year, or when subscribing to Photoshop on the iPad for $9.99/month.
Read a full list of new features in Fresco in the online documentation