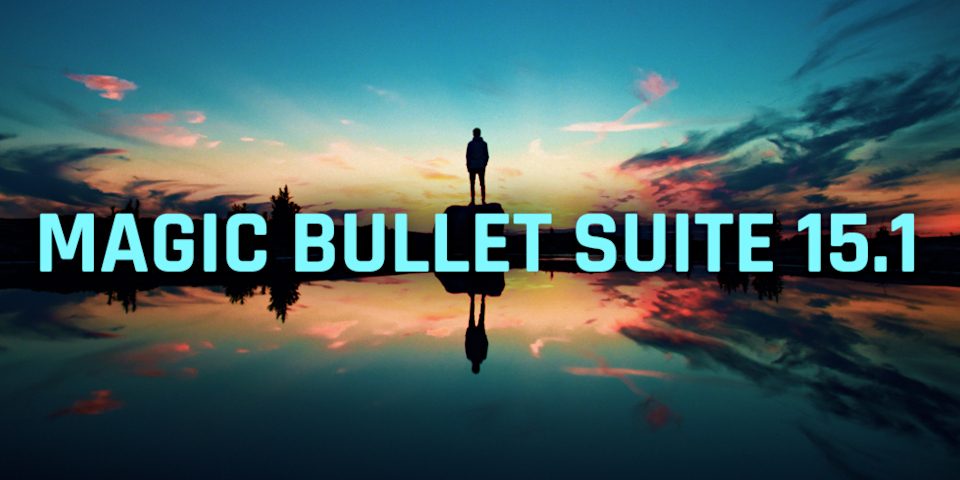 Maxon has released Magic Bullet Suite 15.1, the latest version of its suite of colour correction tools for compositing and editing software including After Effects and Premiere Pro.
The update makes the plugins available for more host applications, with cinematic looks plugin Looks now available for Unreal Engine; and Cosmo, Mojo, Film and Renoiser available to Avid users.
Apply Looks directly inside Unreal Engine
The update makes Magic Bullet Suite compatible with Unreal Engine for the first time, with users able to use Looks to apply cinematic looks inside Unreal Engine, either as a post-process volume or viewport effect.
Maxon says that Looks in Unreal is aimed at previs work, and the architecture and automotive industries.
Users of Avid software, who previously only had access to Looks, get new AVX versions of its sibling plugins Cosmo, Mojo, Film and Renoiser.
Metal support in Denoiser builds on the 15.0 release
In addition, video noise reduction plugin Denoiser now supports Apple's Metal API for GPU acceleration on macOS, Cosmo, Mojo, Film, and Renoiser having got Metal support in Magic Bullet Suite 15.0 in September.
The 15.0 release also introduced native support for Apple's M1 processors, and for the new multi-frame rendering system introduced in After Effects 22.0.
Pricing and system requirements
Magic Bullet Suite 15.1 is compatible with After Effects 2019+ and Premiere Pro 2019+ on Windows and macOS.
Individual plugins are also compatible with DaVinci Resolve, Final Cut Pro, Media Composer, Motion and Vegas Pro. Looks works with Unreal Engine 4.27. You can find full system requirements here.
The software is rental-only, Maxon having ended perpetual licences of its Red Giant tools in September.
The suite is available via Maxon's Red Giant Complete subscriptions, which cost $79/month or $599/year, or via Maxon One subscriptions, which cost $149/month or $1,199/year.

Read an overview of the new features in Magic Bullet Suite 15.0 on Maxon's blog
Read a full list of changes in Magic Bullet Suite 15.1 in the online release notes
Tags: After Effects, After Effects 22.0, arch viz, architectural visualization, automotive, Avid, AVX, Colorista, compositing, Cosmo, DaVinci Resolve, DeNoiser, editing, Film, looks, Looks in Unreal, Magic Bullet Suite, Magic Bullet Suite 15.0, Magic Bullet Suite 15.1, Maxon, Media Composer, Metal, Mojo, motion graphics, multi-frame rendering, new features, plugin, Premiere Pro, previs, price, Red Giant, Renoiser, subscription only, UE4, Unreal Engine, Unreal Engine 4, Vegas Pro, vfx, visual effects