Thursday, November 7th, 2019

Posted by Jim Thacker
Foundry closes Athera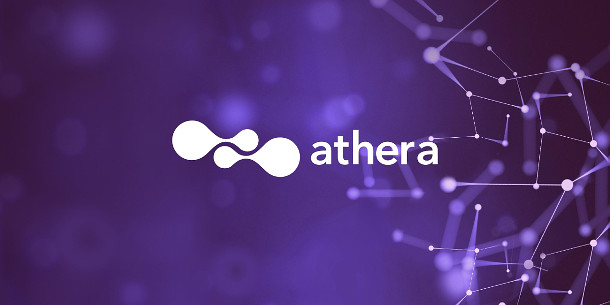 Foundry has closed Athera, its cloud-based visual effects production platform, just 18 months after the service launched commercially.
The firm is no longer accepting new projects on the platform, while previous users have until 1 June 2020 to retrieve existing project data from in Athera's internal storage.
So what was Elara?
First announced at NAB 2017 under its original name Elara, and launched commercially in April 2018, Athera was pitched as a complete visual effects studio in a box.
The platform provided an all-in-one cloud production service, including virtual workstations, online software rental, rendering, collaboration tools and analytics.
While firms like StratusCore had previously launched similar systems, Athera had the benefit – or possibly the handicap – of being run by a major CG software developer.
At launch, the service provided access to Foundry's own products – including the Nuke family, Modo, Mari and Katana – plus Houdini, V-Ray and Blender, but not Autodesk tools.
Speaking to CG Channel at the time, Foundry cloud product manager Mathieu Mazerolle commented:
"There was a lot of desire [for Autodesk products among the beta users], especially for Maya … but Autodesk was not as enthusiastic as we'd hoped."
While Foundry later decoupled software and workstation rentals, making it possible to use existing desktop software licences, the changes failed to increase uptake sufficiently, and Athera closed last Friday.
A service ahead of its time in its target market?
Speaking to CG Channel by email, Foundry attributed the closure to Athera being "ahead of its time as a commercial offering".
Asked if lack of buy-in from other developers had been a factor, Mazerolle commented:
"We've had good support from other vendors, including Autodesk, and we were able to offer Maya support for those bringing their own license to the Athera platform."
In an interview with fxguide, Foundry added that time taken to upload assets to the cloud had not been a major issue, but that it had "discovered a need for better tools for turning over and reviewing finished shots".
While the firm believes that the cloud is "where we're all going", it is now focusing development effort on the 'hybrid cloud': production using a less ambitious mixture of in-house and online computing resources.
According to the farewell message on the old Athera website:
"Foundry remains committed to helping customers create and collaborate from anywhere, and we have some exciting future plans for cloud and collaboration across our product portfolio."