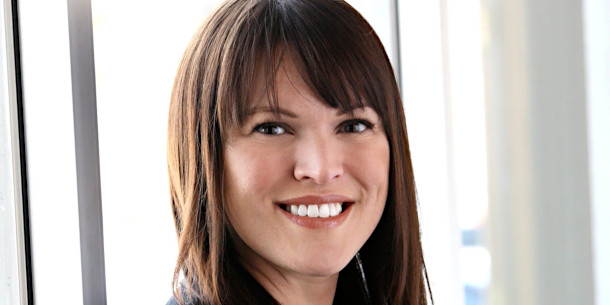 Foundry's chief product and customer officer Jody Madden (pictured above) has been appointed the new CEO of the leading visual effects and design software developer.
Madden, who previously worked in management roles at VFX studios including Industrial Light & Magic, Lucasfilm and Digital Domain, replaces Craig Rogerson as company head.
Foundry's fourth CEO in as many years
The news makes Madden Foundry's fourth CEO in four years, company veteran Bill Collis having been succeeded by Alex Mahon – now CEO of UK broadcaster Channel 4 – in 2015.
Craig Rogerson, who previously worked at global software and services provider Capita for more than 20 years, succeeded Mahon in 2017.
He was in post during the company's most recent change of ownership, when diversified technology firm Roper Technologies acquired Foundry from previous owner Hg earlier this year.
In-depth knowledge of the visual effects industry
As new CEO, Jody Madden brings with her over a decade's experience in Foundry's primary market, visual effects, having worked in management roles at both Industrial Light & Magic and Lucasfilm.
Immediately before joining Foundry, Madden was COO and senior vice president of Digital Domain.
Foundry co-founder and chief scientist Simon Robinson praised Madden's "collaborative leadership style", commenting that it had been "crucial in enabling our engineering, product and research teams to … build the foundation for the future".
"I have worked closely with Jody and have seen the difference she has made to the business," he said.
Balancing development of existing products with new research and licensing initiatives
Responding to questions from CG Channel by email, Madden commented that there would be "no immediate changes to [Foundry's] products and services".
As well as key DCC applications, including Nuke, Mari and Modo, Foundry's current product line-up includes Athera, its new cloud-based VFX platform,
"My initial focus is on balancing the investment in the core speed, quality and workflow improvements for our existing products with the longer-term research initiatives that show significant promise," Madden said.
Foundry's current research includes work focused on machine learning in VFX software, undertaken in partnership with DNEG, and on manipulating volumetric data in Nuke.
Madden also commented that she saw an opportunity to "reach new segments and offer more options to our current customers with more flexible licensing models".
Read Foundry's official announcment that Jody Madden has been appointed the firm's new CEO
Tags: Alex Mahon, Athera, Bill Collis, CEO, Craig Rogerson, Digital Domain, Foundry, Industrial Light & Magic, Jody Madden, licensing, Lucasfilm, Mari, modo, new CEO, nuke, research, Roper Technologies, vfx, visual effects