Sunday, December 16th, 2018

Posted by Jim Thacker
Download 5,000 free texture images from Texture Ninja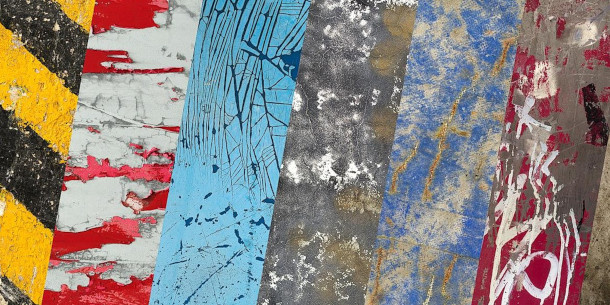 3D artist Joost Vanhoutte has made all of the files on his Texture Ninja website – over 5,000 at the time of posting – available under a copyright-free CC0 licence.
They include reference images of machinery and photographic cutouts of leaves and blood splatters, but the majority are textures.
The files are divided into common categories, including brick, concrete, rock, wood, metal, paint, plaster and ground materials, and are typically over 5,000px in width.
They're texture reference rather than texture maps, so the majority will need tiling and processing before use, but all can be downloaded without logging into the site.
Many also available as texture packs on Gumroad
To speed up downloads, some of the textures are also available via Vanhoutte's Gumroad store in packs of 100 to 1,000, either free, or for a $1 donation.
If you want to support the Texture Ninja website, you can also back Vanhoutte on Patreon.
Download free CC0 photographic textures from the Texture Ninja website