Wednesday, September 13th, 2017

Posted by Jim Thacker
Check out the new features in Blender 2.79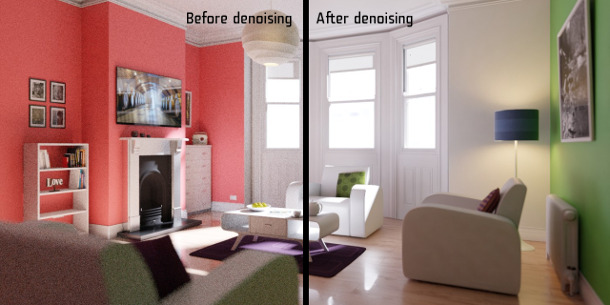 Originally posted on 20 July 2017. Scroll down for news of the official release.
The Blender Foundation has released a test build of Blender 2.79: a near-final public version of the next update to the open-source 3D modelling and animation software.
The release adds built-in denoising and a new PBR shader to Blender's Cycles renderer, new animation tools in the Grease Pencil toolset, plus some useful-looking add-ons for motion graphics work.
Cycles gets denoising system, new PBR shader based on the Disney prinicpled material
The biggest changes in Blender 2.79 are arguably those to Cycles, which becomes the latest renderer to get a built-in denoising system.
Denoising enables artists to render using lower quality settings, then remove the resulting noise as a post-process: in theory, leading to a noise-free image more quickly than rendering with higher settings.
The release notes describe the denoiser as a work in progress, so there are still some known issues: in particular, it can't yet be used for baking, and animations still require high initial sample counts.
Another key addition is the new PBR shader: an implementation of the Disney principled model used in RenderMan, Arnold, Houdini's Mantra renderer, and tools like Substance Painter and Unreal Engine.
It combines multiple material layers into a single 'ubershader', making it possible to simulate a wide range of real-world materials, from metal, glass and plastic to car paint and human skin, in a single shader node.
Other changes to Cycles include new Filmic view transform, for better handling of high dynamic ranges than the standard sRGB transform; and a False Color transform, which simulates a heat vision effect.
There is also a new shadow catcher, to help composite rendered 3D objects into live backplates.
Finally, for anyone using an AMD GPU, a fair amount of work has been done on Cycles' implementation of OpenCL, adding support for SSS and volumetrics, and significantly reducing render times.
Grease Pencil gets new tweening and onion-skinning options
The Grease Pencil 2D animation toolset gets two new operators for tweening automatically between a pair of key frames. The interpolation can be linear, or follow a custom curve.
There is also now an option to keep onion skinning on during playback or rendering, described as a computationally cheap way to generate a motion blur effect.
Other features include a new Surface Deform modifier to speed up simulation work
Other new features in Blender itself include a new Surface Deform modifier, which transfers the deformation of one mesh surface to another: for example, the motion of a low-res proxy to the final model in sims.
Animators get improvements to pose libraries and the undo system; and there are updaes to Alembic support and the UI – in particular, it should scale automatically on Hi-DPI displays on Windows and Linux.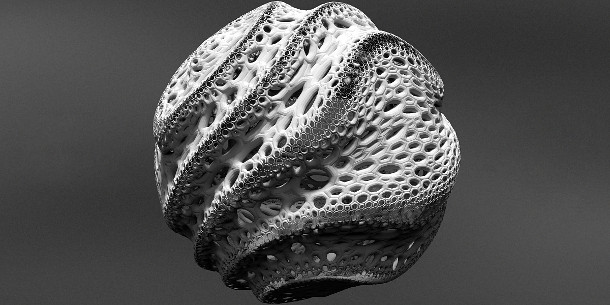 Also: 22 new add-ons, including some that look useful for motion graphics
However, some of the most interesting features in the Blender 2.79 release are actually those introduced in the 22 new add-ons that come with it.
These include a new procedural sun and sky system, a clay render preset, and Skinify, a skinning counterpart to the popular Rigify automatic character rigging system.
But what really caught our eye were a number of tools that looked like they would be useful for motion graphics work, like Mesh Tissue (above), which duplicates one mesh across the faces of another.
Another add-on that looks suitable for motion graphics is Add Advanced Objects, which includes tools for creating point-to-point constellation and 3D pixelation effects, and a wide range of 3D array tools.
Availability
Updated 13 September 2017: Blender 2.79 has now officially been released. It's available for Windows Vista and above, Linux with glibc 2.19 and above and macOS 10.6 and above.

Read a full list of new features in Blender 2.79 in the online release notes