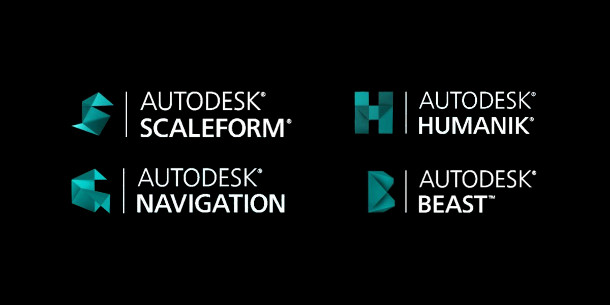 Autodesk has discontinued sales of Gameware, its suite of games middleware tools.
The changes, which came into force on 12 July 2017, means that it is no longer possible to buy new licences of Scaleform, HumanIK, Beast or Navigation, although some of the toolsets live on in other software.
Gameware is gone, but some of the toolsets live on in other Autodesk products
Of the four discontinued products, IK solver and retargeter HumanIK will leave the most traces, since it's integrated into Autodesk's Maya and MotionBuilder software, and into its Stingray game engine.
UI authoring system Scaleform is also supported in Stingray, although as a plugin, Scaleform Studio; as is the AI toolset Navigation.
GI baking system Beast was previously integrated into both Unreal Engine and Unity, but was later dropped from both game engines.
Stingray becomes Autodesk's only remaining middleware product
The announcement on Autodesk's website doesn't give a reason for the decision: it just says that sales have been discontinued.
However, the news adds to the list of products that Autodesk has acquired from other developers, only to discontinue them or integrate them into other software several years down the line.
All four of the old Gameware tools originally came from outside Autodesk: Beast from Illuminate Labs, Scaleform from Scaleform Corporation, while Navigation has its roots in Kynogon's Kynapse.
HumanIK was originally developed by Kaydara, and acquired by Alias, and later Autodesk.
It also means that Autodesk has moved out of the middleware market almost entirely: its only remaining middleware product is Stingray, itself acquired from Bitsquid in 2014.
As far as we're aware, the only major title to have used the engine since it was acquired by Autodesk is Warhammer: End Times – Vermintide, developed by Fatshark, Bitsquid's former sister company.
Autodesk has also been promoting the benefits of the engine in design visualisation.
Existing users will get the source code of Scaleform and Navigation, and unlimited licences for all tools
Existing middleware customers get access to the latest binaries of HumanIK and Beast, and the full source code of Scaleform and Navigation. All four can be used on an unlimited number of games.
Current maintenance contracts also continue to the end of their term, so bugfixes will roll out a bit longer.
Read Autodesk's announcement that it has discontinued sales of Gameware
Tags: AI, autodesk, baking, Beast, discontinued, game development, Game Engine, Gameware, GI, global illumination, humanIK, IK solver, Illuminate Labs, Kaydara, kynapse, Kynogon, Lightmap, Maya, middleware, MotionBuilder, navigation, Scaleform, Scaleform Corporation, Source Code, Stingray, UI authoring, UI design