Tuesday, October 11th, 2016

Posted by Jim Thacker
Read a full list of new features in Terragen 4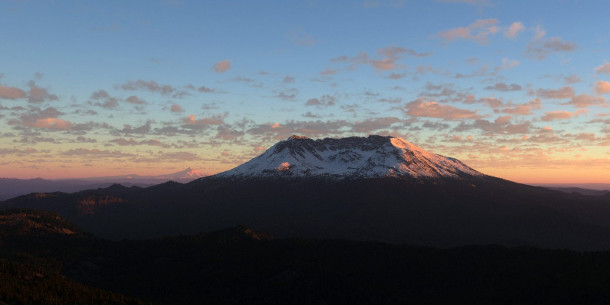 Planetside Software has posted a full breakdown of the new functionality available in Terragen 4, the latest version of its landscape-generation software.
The release actually shipped a couple of weeks ago, but at the time, the product website hadn't been fully updated, so there was no convenient online summary.
You can read our original story here, which covers all of the sneak peeks Planetside posted in the run-up to the release, and includes more demo videos.
But if you're coming to Terragen 4 for the first time, the story below is a more concise guide to its features.
New interactive render preview; faster final-quality rendering
The update overhauls Terragen 4's rendering capabilities, adding a new interactive Ray-Traced Preview (RTP), which provides "almost instant" feedback on objects, shaders, atmosphere and lighting.
Final-quality rendering has also been speeded up, with "scenes which feature objects [rendering] on average more than twice as fast as Terragen 3".
You can see the performance boosts for individual test scenes on the Terragen 4 website.
New options for simulating ozone and light scattering in clouds
Other new features include a new system for simulating internal scattering within clouds. Terragen can now simulate light scattering "hundreds of times", along with inter-cloud and cloud-surface interactions.
The system produces highly realistic results, and comes with presets for common cloud types.
Terragen 4 can also now simulate the absorption of light by ozone in the atmosphere, improving realism in scenes where the sun is near the horizon, or the earth is seen from space.
Context-aware lens effects; animation functionality now included as standard
In addition, there are a range of new "high-quality, context-aware lens effects" like bloom and starbursts. The effects operate in HDR, and respond to light intensity and colour, and other scene properties.
There are also several new shaders and "numerous enhancements to existing ones".
Finally, the old Animation module, previously a separate purchase, has now been incorporated into the core software, making it possible to animate "nearly any setting", and to use motion blur in still images.
Pricing and availability
Terragen 4 is available for 64-bit Windows 7 and above and Mac OS X 10.8 and above.
Terragen 4 Professional costs $699; Terragen 4 Creative, which has a restricted set of features and caps maximum output resolution, costs $349. You can see a feature comparison table here.

Read a full list of features in Terragen 4 on Planetside Software's website