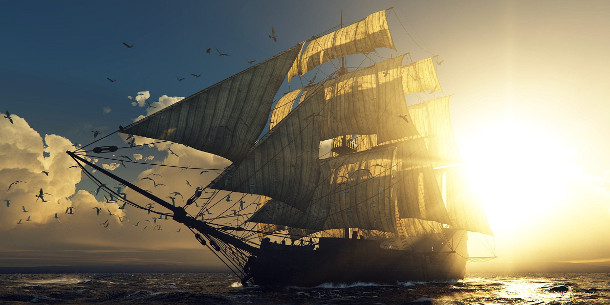 Planetside Software has made Terragen, its landscape-generation software, available free to students and teachers.
The announcement coincides with the launch of Terragen 4 – at the time of writing, available to buy in Planetside's online store, although the firm's website hasn't yet been fully updated.
Students and teachers get free, unrestricted licences of Terragen 4 Pro
According to Planetside's blog: "All educational users are [now] eligible for free licenses of Terragen 4 Professional with no feature restrictions or other functional limitations."
The Pro edition of the software, which includes five free render licences, normally costs $699.
The new educational licences must be renewed on a yearly basis, and do not permit commercial use of the software, including indirect uses such as tools development.
According to Planetside, "If you earn any money whatsoever in conjunction with your use of Terragen, whether or not the end product incorporates [Terragen-created] elements, you are required to purchase a commercial license."
Updated: Planetside tell us that its educational licence conditions are not intended to preclude tools development, and that it has updated the announcement accordingly.
Anyone interested in developing third-party tools is invited to contact Planetside directly.

Find out how to apply for a free educational licence of Terragen 4 on Planetside's blog
Tags: conditions, Featured Articles, free, landscape generation, restrictions, student, teacher. educational. licence, Terragen 4, Terragen 4 Pro, terrain generation