Thursday, October 27th, 2011

Posted by Jim Thacker
The Foundry releases Katana 1.0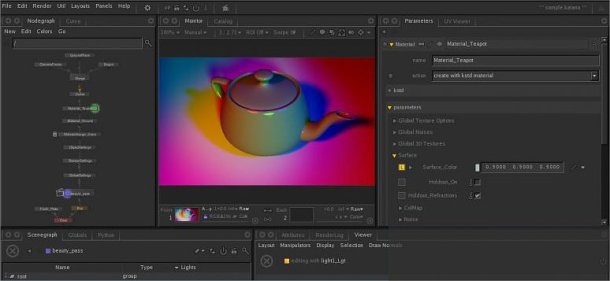 The Foundry has shipped Katana, the look development toolset developed at Sony Pictures Imageworks whose basic aims were outlined earlier this year in a 'no real news yet but prepare to be excited' press release.
Today's official announcement expands on those aims (Katana facilitates asset repurposing, use of multiple renderers and extremely parallel workflow) but doesn't go into specifics – perhaps because if you can afford it, you're assumed to already know.
The Foundry's website lists only a contact email address in place of a price, which translates as 'not cheap, then' in our book; and no product trial is available due to Katana's "unique nature" – although, if you do want to try messing around with pipeline integration, you can just download the entire .tgz archive.
Still, even if you don't get to use it yourself (as well as a 64-bit Linux pipeline, you'll need to be rendering with Arnold or RenderMan) it's interesting to know where the industry is headed.
As the product FAQs point out, Katana has been used on over 20 shows at Imageworks, and ILM has just signed up for a site licence. MPC and Digital Domain were previously confirmed as alpha testers.
Read our interview with The Bakery's Erwan Maigret comparing Bakery Relight and Katana