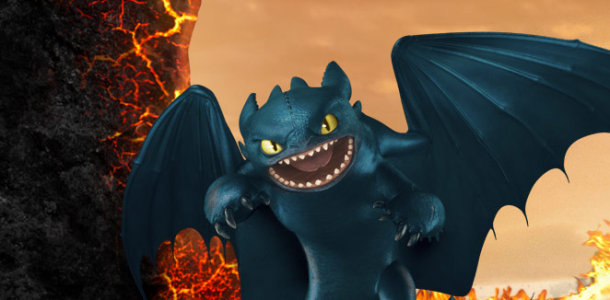 How to Train Your Dragon image courtesy of DreamWorks.
How to Train Your Dragon has left Toy Story 3, Shrek Forever After, The Illusionist and Despicable Me trailing in its dust at the Annie Awards.
The DreamWorks movie scooped Best Animated Feature at Saturday's ceremony, and picked up nine further individual achievement awards.
Together with the five further awards won by the made-for-TV Kung Fu Panda Holiday, the studio carried off 15 of the 24 categories for which it was eligible.
Pixar withdrew its participation from the Annies last year over issues with the way the awards are judged.
Its sole consolation was Best Animated Short for Night and Day, while the sole concession to the indie market was Playdead's beautifully gothic Xbox Live Arcade title Limbo, which won Best Animated Video Game.
But with Dragon now having taken both the Annie and VES awards for Best Animated Feature, it would be a brave pundit who bet against it going on to take the Oscar on 27 February.
Read the full list of Annnie Award winners and nominees online
Tags: Annie Awards, Dreamworks, How to Train Your Dragon, Kung Fu Panda Holiday, Oscar, Pixar