Friday, December 7th, 2018

Posted by Jim Thacker
Blender creator Ton Roosendaal wins Annie Award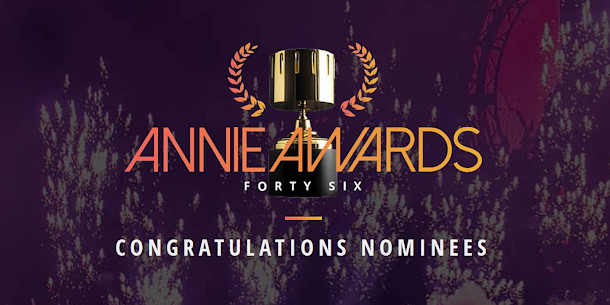 Blender creator Ton Roosendaal is to receive the Ub Iwerks Award for technical achievement at the 46th Annie Awards, on behalf of the open-source 3D software itself.
The award will be presented at a ceremony at UCLA's Royce Hall in Los Angeles on 2 February 2019, along with the winners in the awards' more familiar feature and broadcast animation categories.
The animation industry's answer to the Sci-Tech Academy Awards
Established in 1999, the Ub Iwerks Award is awarded to "an individual or company for a technical advancement that has made a significant impact on the art or industry of animation".
It's the only purely technical category in the Annie Awards – the animation industry's answer to the Oscars or the Emmys – and it isn't awarded every year.
While it's hard to be certain – news reports of the awards ceremonies don't always cover the Ub Iwerks award, and even the Annie Awards' own online archive doesn't list past winners – we think that this is the first time that an open-source software package has won.
Most of the past awards have gone to commercial applications like TVPaint, Toon Boom Pipeline and Dragonframe, or proprietary tools like DreamWorks Animation's Apollo.
The first open-source app to win a major movie and broadcast industry award?
More generally, we think it may be the first time – or at any rate, one of the first times – that an open-source package has won one of the movie and broadcast industries' major tech awards.
As with the Ub Iwerks Award, most of the past winners of the Technology & Engineering Emmy Award and the Scientific and Technical Academy Awards are commercial or proprietary tools: the closest we can find are technical advances that involve an open-source component, like deep compositing.
Either way, the news places Roosendaal – still steering Blender's development in his role as the chairman of the Blender Foundation – in good company.
Previous individual winners of the Ub Iwerks Award have included Pixar co-founder Ed Catmull, developer of Disney's Deep Canvas technology Eric Daniels, and Digital Domain.
Read a full list of nominees for the 46th Annie Awards on the awards' website