Wednesday, February 26th, 2020

Posted by Jim Thacker
ArmorPaint wins $25,000 Epic MegaGrant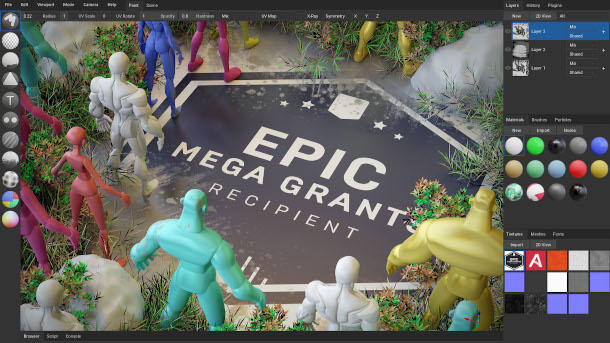 Open-source material authoring tool ArmorPaint been awarded a $25,000 MegaGrant by Epic Games.
According to a tweet from lead developer Lubos Lenco, the money will enable him to "keep expanding the project for the whole [of] 2020".
Godot is the fourth open-source graphics tool to win a MegaGrant since the scheme was launched last year, following a $1.2 million grant for Blender, $250,000 for Godot Engine, and a $25,000 grant to Krita.
An open-source alternative to Substance Painter?
Although still early in development, the GPU-accelerated 3D painting tool is seen by users as a potential open-source rival to Adobe's Substance Painter.
You can find out more about its capabilities in our original article on ArmorPaint. Epic Games has not funded Armory, the open-source game engine from which it was spun off.