Thursday, December 19th, 2019

Posted by Jim Thacker
Krita wins Epic MegaGrant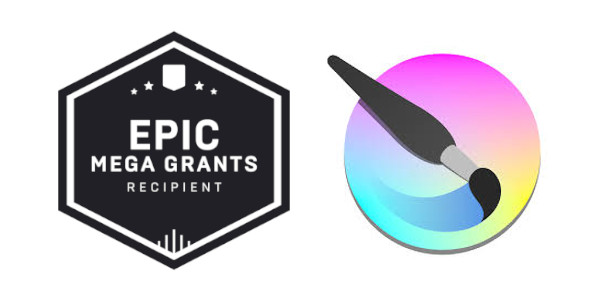 Krita has become the latest open-source graphics tool to be awarded one of Epic Games' new 'MegaGrants', following the firm's $1.2 million contribution to the Blender Development Fund earlier this year.
The latest grant isn't quite of that scale: the Krita Foundation gets $25,000 to fund improvements to the digital painting software's quality assurance process.
However, it should improve the stability of new builds of the software when they are released publicly, and it could be the start of something more: Epic's original contribution to Blender development was just €10,000 when it first donated to the Blender Development Fund, back in 2014.