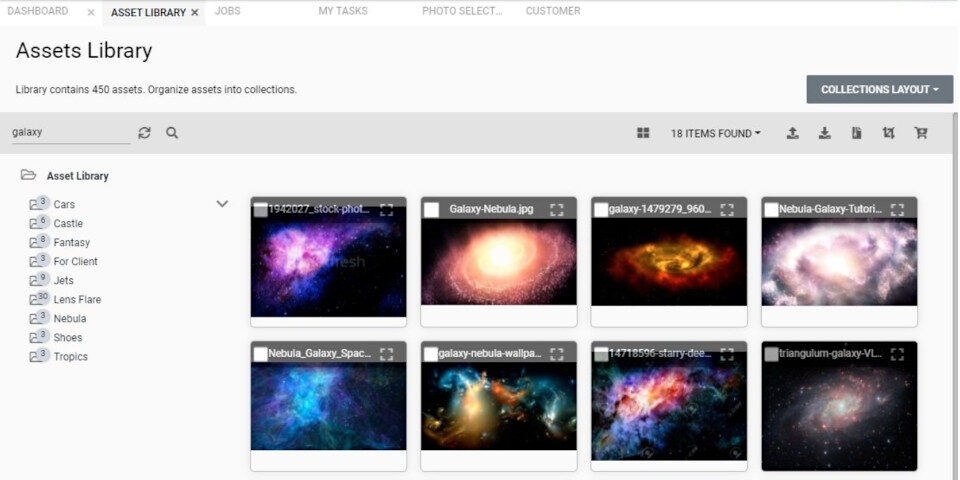 Southpaw Technology has launched Tactic Atlas, a new cloud-based media library and archiving solution.
The system enables organisations of all types to create a single online repository for important content like "documents, brand assets, and corporate records".
However, it's particularly aimed at visual content, including both still images and videos – and at firms that create a lot of it, with early users including leading visual effects facility Tippett Studio.
A 'highly secure, completely customisable' cloud-based media library
Although Southpaw Technology is known in the CG industry for Tactic, its open-source remote collaboration and asset management platform, Tactic Atlas is its first new product for some time.
Described as a "highly secure, completely customisable" media library and archiving solution, it creates a searchable online repository for important assets, as an alternative to firms' often piecemeal offline archives.
Although it's format-agnostic – you can upload any kind of file – Atlas is targeted at visual content, including "photos, drawings, concept art, storyboards, posters, logos, documents and video".
It supports custom metadata for filtering stored assets, and file versioning, making it possible to maintain multiple versions of an asset at different resolutions.
Early users include leading VFX facility Tippett Studio, which is now using Tactic Atlas to manage assets generated over decades of work on movies including Star Wars, RoboCop and Starship Troopers.
Other potential users include game developers, visualisation studios and product design teams.
Pricing and system requirements
Tactic Atlas can be accessed via any standard web browser. By default, asset libraries are hosted on AWS, but deployment to other cloud providers or private clouds is available on a bespoke basis.
The service is subscription-only, and is priced at $22.50/user/month for a minimum of three users. Online storage is charged at $0.05/GB beyond the first 100GB of assets uploaded.
Read more about Tactic Atlas on Southpaw Technology's website
Tags: animation, asset management, AWS, backup, cloud-based, Concept Art, drawings, file translation, game development, media archiving, metadata, Microsoft Azure, photos, price, product design, remote collaboration, set up an online asset library, set up an online media library, Southpaw, Southpaw Technology, storyboards, system requirements, Tactic, Tactic Atlas, transcoding, versioning, vfx, video, visual effects, visualization