Autodesk has released 3ds Max 2023.2, the latest update to the 3D modelling and rendering software.
The update adds a new Array Modifier, for tasks ranging from procedural modelling to creating motion graphics, and improves chamfer operations, mesh retriangulation and glTF export.
New parametric Array Modifier for procedural modelling and scene layout
The main new features in 3ds Max 2023.2 is the Array modifier, which clones a source mesh, and arranges the clones into a procedural array.
The clones can be arranged into grids or radial arrays, or distributed along a spline or across the surface of another mesh, with options to vary or randomise their size and rotation, and their material properties.
Unlike the existing Array command, it is possible to edit parameters after an array has been created.
Potential uses range from procedural modelling and scene layout – Autodesk has a demo of the new modifier in use to distribute books on a bookcase – to creating motion graphics-type effects.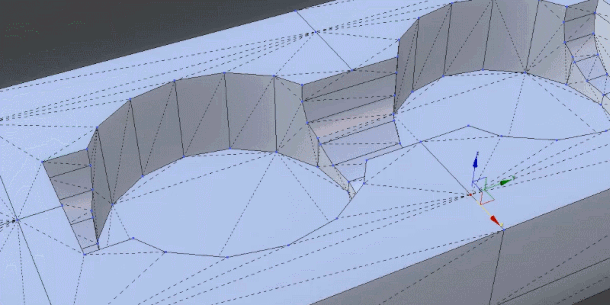 3D modelling: updates to retriangulation and the Chamfer and MeshSmooth modifier
Of the existing 3D modelling tools, the Chamfer modifier gets its tenth update since 2019, this time to reduce self-intersection artefacts and generate better normals.
Performance of the MeshSmooth modifier has been improved, with the underlying NURMS algorithm now "up to 15% faster".
The retriangulate algorithm has also been updated to give "improved results" when creating new faces, moving vertices, or using Retriangulate on an Editable Poly object, as shown above.
Animation: quality-of-life changes to Track View
Animators get a number of workflow improvements to 3ds Max's Track View, with the Auto Zoom and Interactive Update options now enabled by default, and persisting between sessions of work.
The Delta Mush deformer, often used to smooth out artefacts in character animation, gets an update to fix problems when working with symmetrical meshes.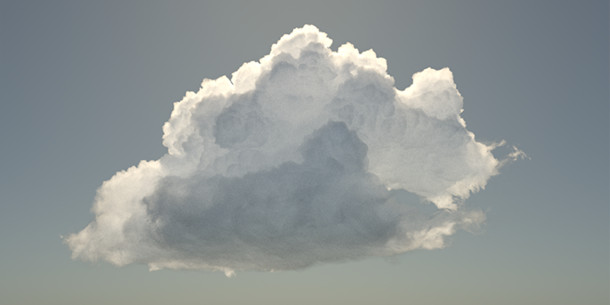 Other changes: updates to PFlow, glTF export and MAXtoA
In addition, some default settings and presets in Particle Flow, 3ds Max's native particle toolset, have been changed to give more consistency between viewport and final renders.
glTF export has been improved, with 3ds Max's Scene Converter now able to convert all of the Physical Materials in a scene to glTF materials. Users can also export all of the map channels on assets.
Outside the core application, MAXtoA 5.4.0, the new version of 3ds Max's Arnold integration plugin, features an improved Scene Converter for converting V-Ray scenes for rendering in Arnold.
Volume rendering has also been improved, with the standard_volume shader getting new dual lobe phase function parameters to better mimic the way that clouds scatter light, as shown above.
Pricing and system requirements
3ds Max 2023.2 is available for Windows 10+. It is rental-only. Subscriptions cost $225/month or $1,785/year.
In many countries, artists earning under $100,000/year and working on projects valued at under $100,000/year qualify for Indie subscriptions, which cost $290/year.

Read an overview of the new features in 3ds Max 2023.2 on Autodesk's website
Read a full list of new features in 3ds Max 2023 in the online documentation
Tags: 3D modeling, 3ds max, 3ds Max 2023.2, 3ds Max Indie, animation, arch viz, architectural visualization, Arnold, Array command, array modifier, autodesk, Chamfer modifier, convert V-Ray scene to Arnold, Delta Mush, game development, glTF, glTF export, Indie subscription, MAXtoA, MAXtoA 5.4.0, MeshSmooth modifier, motion graphics, new features, Particle Flow, particle system, PFlow, price, rendering, retriangulation, subdivision, system requirements, texturing, Track View, V-Ray, vfx, visual effects, volume rendering