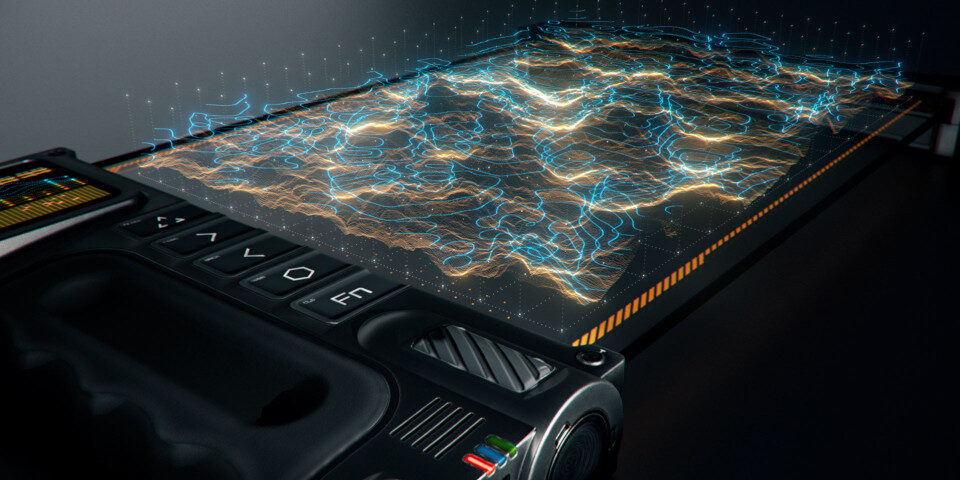 Originally posted on 25 April 2022. Scroll down for news of the Trapcode Suite 18.1 update.
Maxon has released Trapcode Suite 18.0, the latest version of its set of motion graphics and VFX plugins for After Effects, which it acquired following its merger with original developer Red Giant.
The update introduces support for Apple's new M1 processors in all of the suite's component tools, and initial support for Layer Maps inside 3D particle plugin Particular.
It was released alongside updates to three of the other products in Maxon's Red Giant Complete subscription bundle: Magic Bullet Suite 16.0, Universe 6.0 and VFX Suite 3.0.
Initial support for Layer Maps inside Particular
As with last year's Trapcode Suite 17.0, the latest update makes functionality previously only available in Form available inside its sibling plugin Particular.
Both plugins create 3D particle systems, but whereas Particular creates organic-looking clouds of emitted particles, Form creates regular arrays.
In Trapcode Suite 18.0, Form's Layer Maps system, which enables other After Effects layers to control the properties of particles, has been implemented inside Particular.
All Trapcode tools now run on M1 Macs
In addition, Trapcode Suite becomes the latest former Red Giant product to support Apple's M1 processors, Maxon having adding M1 support in Magic Bullet Suite 15.0 and Universe 5.1 last year.
The system requirements section of Maxon's website currently lists the Trapcode Suite tools as supporting M1 processors via Rosetta, Apple's software emulation system, rather than natively.
We've contacted Maxon to check whether that's correct, and will update if we hear back.
Updated 28 April 2022: Maxon told us that all of the Trapcode tools have native M1 support, and that the information on the website will be updated shortly.

Updated 30 June 2022: Maxon has released Trapcode Suite 18.1.
The update adds support for time-based mapping to the implementation of Layer Maps inside Particular, making it possible to animate the resulting effects.
And it seems that native M1 support for all of the tools inside Trapcode Suite didn't extend to supporting utilities, as native M1 support has just been extended to the Grow Bounds plugin.

Pricing and system requirements
Trapcode Suite 18.1 is available for After Effects CC 2019+ on Windows 10 and macOS 10.14+. Individual tools are also compatible with Premiere Pro CC 2019+.
The software is now rental-only, via Maxon's Red Giant Complete subscriptions, which cost $79/month or $599/year, or Maxon One subscriptions, which cost $149/month or $1,199/year. Find full details here.

Read an overview of the new features in Trapcode Suite on Maxon's website
Read a full list of new features in Trapcode Suite 18.0 in the online release notes
Tags: After Effects, Apple Silicon, Form, Grow Bounds, known limitations, Layer Maps, M1, Maxon One, motion graphics, new features, particle array, particle effects, particle emitter, particle grid, particle system, Particular, plugin, Premiere Pro, price, Red Giant, Red Giant Complete, Rosetta, subscription only, system requirements, Trapcode Suite 17.0, Trapcode Suite 18.0, Trapcode Suite 18.1, vfx, visual effects