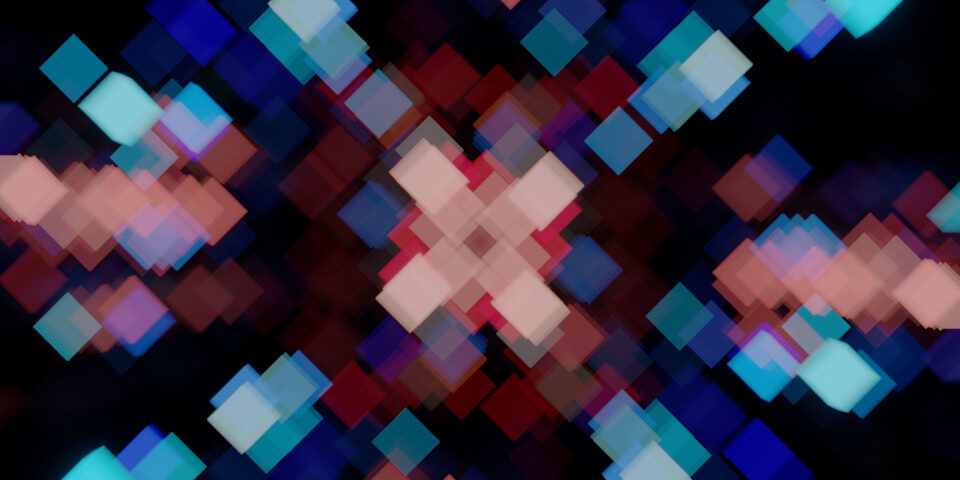 Originally posted on 25 April 2022. Scroll down for news of the Universe 6.1 update.
Maxon has released Universe 6.0, the latest version of its online library of effects and transitions for editing and compositing software, which it acquired following its merger with original developer Red Giant.
The update adds new tools Box Bokeh, ChromaTown and Sketchify, and a new Stretch transition.
It was released alongside updates to three of the other products in Maxon's Red Giant Complete subscription bundle: Magic Bullet Suite 16.0, Trapcode Suite 18.0 and VFX Suite 3.0.
New effects and presets for VFX and motion graphics artists
Universe 6.0 adds three new tools to the library, including Box Bokeh, shown in the image at the top of this story, which generates square and diamond-shaped lens Bokeh effects.
ChromaTown creates "chromatic streaks and blurs for warpy looks and transitions" and Sketchify adds non-photorealistic hand-sketched and toon-like effects to footage.
In addition, a new Stretch transition adds a stretchy crossfade between video clips.
The update also adds 73 new presets for Universe's tools and transitions.
However, at the time of writing, users are being advised to wait for an upcoming hotfix before installing the new version, due to "crashing issues presented shortly before release".

Updated 30 June 2022: Maxon has released Universe 6.1, adding "improved support" for AMD GPUs.

Pricing and system requirements
Universe 6.1 is available for After Effects CC 2019+, DaVinci Resolve 14+, Final Cut Pro X 10.5+, Media Composer 8.2+, Motion 5.5+, Premiere Pro CC 2019+ and Vegas Pro 14+.
Universe is rental-only, with subscriptions costing $30/month or $199/year.
It is also available as part of Maxon's Red Giant Complete subscriptions, which cost $79/month or $599/year, or Maxon One subscriptions, which cost $149/month or $1,199/year. Find full details here.

Read an overview of the new features in Universe on Maxon's product website
Read a full list of new features in Universe 6.0 in the online release notes
Tags: After Effects, AMD, Box Bokeh, ChromaTown, compositing, DaVinci Resolve, editing, effects, FCP X, Final Cut Pro X, hand-sketched effect, Maxon, Maxon One, Media Composer, motion, motion design, motion graphics, new features, Premiere Pro, price, Red Giant, Red Giant Complete, Sketchify, square bokeh, stretch, system requirements, toon effect, transitions, Universe, Universe 6.0, Universe 6.1, Vegas Pro, vfx, visual effects