Tuesday, June 8th, 2021

Posted by Jim Thacker
Shotgun is now ShotGrid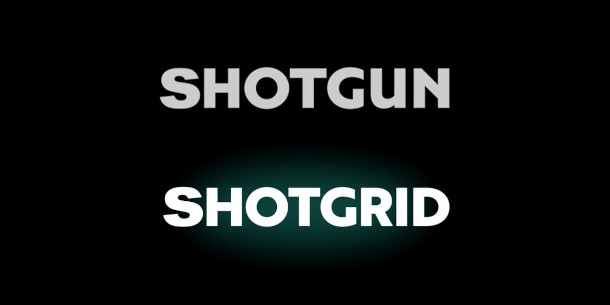 Autodesk has rebranded Shotgun, its production tracking and review system for VFX, as ShotGrid.
The firm has also ditched the old 'Awesome' and 'Super Awesome' subscription packages in favour of a single $40/month plan, and moved Shotgun over to its standard licensing and product support systems.
Like the old subscriptions, the new plans include access to RV, the firm's shot review tool, which also remains available via perpetual licences.
A new name, licensing system and price for Shotgun
The news completes unfinished business for Autodesk: while it acquired Shotgun in 2014, until now, the product continued to be licensed through original developer Shotgun Software's old systems.
Autodesk has now moved the product to its own licensing system – so you'll need an Autodesk account to access it – closed the old Shotgun e-store, and moved online sales to its own website.
It has also combined the two previous subscription packages – the $30/month 'Awesome' plan and the $50/month 'Super Awesome' plan – into a single $40/month plan that includes at least some old Super Awesome features.
Corresponding annual and three-year subscriptions are also now available.
As with the old packages, ShotGrid Subscriptions also provide access to companion image sequence viewer and shot review tool RV, which Autodesk acquired shortly after Shotgun.
And, of course, the name of the product has changed, as has the URL of its website.
According to Autodesk's online FAQs the new name "suggests a connected network" with the 'Shot' part "acknowledg[ing] the creativity behind each shot, while 'Grid' speaks to production and efficiency'.
Pricing and system requirements
ShotGrid is a cloud-based product, accessed either via a web browser or a desktop app, Shotgun Create, which runs on Windows 10, CentOS/RHEL 7.4 Linux and macOS 10.14+. The latest release is ShotGrid 8.26.
ShotGrid subscriptions cost $40/month, $330/year or $890 for three years.
The two editions of RV, RV Solo and RVIO, are also available as standalone perpetual licences. Both node-locked and floating licences cost $199 for RVIO; $299 for RV Solo.

Read Autodesk's online FAQs about the change of name, licensing and subscription for Shotgun