Monday, June 14th, 2021

Posted by Jim Thacker
Check out cool free lightweight modelling app MagicaCSG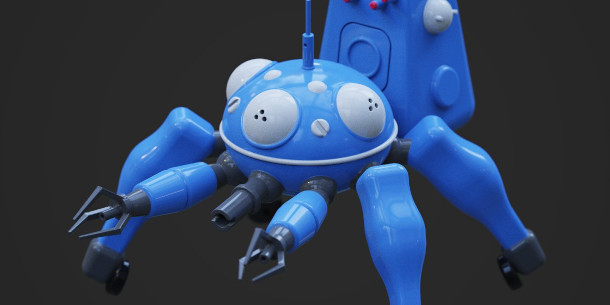 Orignally posted on 26 May 2021. Scroll down for news of the latest update.
Tools developer Ephtracy has released MagicaCSG, an interesting lightweight 3D modelling app based on Signed Distance Fields (SDFs).
The software is still very early in development, but early user results already suggest that it could be a fast, intuitive concept design tool, or ultimately, a way to create assets for games and AR experiences.
A promising new 3D design tool from the creator of MagicaVoxel
Described as a "lightweight signed distance field editor and path tracing renderer", MagicaCSG is being developed during a break in work on Ephtracy's best-known tool, free voxel modeller MagicaVoxel.
The new app was originally previwed in March, when it was still codenamed sdf_edit, and got its official public release earlier this week.
Boolean modelling based on Signed Distance Fields
Modelling in MagicaCSG is based on Signed Distance Fields, a volumetric representation of 3D geometry also used in Medium, Adobe's free virtual reality modelling app for Oculus VR hardware.
This blog post from physicist and software developer Jason Cole explains the maths behind SDFs, while this post from the Oculus developer blog summarises the strengths and weaknesses of SDFs for 3D modelling.
One thing that SDFs are really good for is creating simple, robust Constructive Solid Geometry via Boolean modelling operations, hence the name of the new application.

Intuitive modelling workflow and simple material editing, lighting and rendering
In terms of workflow, modelling in MagicaCSG resembles a cross between mesh-based real-time Boolean tools like Modo's MeshFusion toolset and, for those with long memories, metaball modelling.
Users build up models by adding customisable geometric primitives – spheres, cubes, cylinders, prisms and capsules – and joining them via Boolean operations.
There's currently no written documentation for the software, but you can get a feel for how it works in the video above, recorded by user Anselem Nkoro (askNK).
As well as creating geometry, it is possible to edit the surface colours of a model, and to switch between built-in Diffuse and Metal materials, the latter using a PBR metallic/roughness model.
For lighting, you get a simple sun and sky system, plus the option to set up an HDRI environment.
The finished asset can be rendered with MagicaCSG's built-in path tracing renderer, which supports Open Image Denoise. As well as stills, the software can generate turntable animations as image sequences.
A promising tool for concept design
Even in such an early state, MagicaCSG already looks to be an intuitive way to create concept designs, and potentially also for creating assets for games or augmented reality projects.
You can see some of the assets that the software's early testers have created in this subreddit set up by 3D artist Metin Seven, and post your suggestions for future features.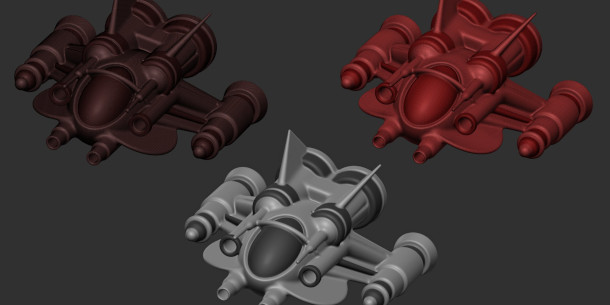 Updated 15 June 2021: Ephtracy has released MagicaCSG 0.0.1, removing the main limitation of the original release: that it wasn't possible to export a 3D model to other DCC software.
Users can now export models in PLY format, making it possible to import them into most 3D apps, including Blender and ZBrush: the image above shows one of Metin Seven's models edited in ZBrush.
System requirements
MagicaCSG is available for 64-bit Windows only. It uses OpenGL, so it should work on both AMD and Nvidia GPUs. The software is free to download, but you can make a voluntary donation to support development.

Download MagicaCSG from Ephtracy's project website
Find the source code for MagicaCSG on GitHub