Some of the highlights of Zoo Tools Pro, animator Andrew Silke's set of productivity tools for Maya users. Version 2.5, the latest update, adds new tools to streamline animation workflows.

Create 3d Characters has released Zoo Tools Pro 2.5, the latest version of its suite of productivity tools for Maya, intended to streamline everyday modelling, texturing, lighting and animation tasks.
The release fleshes out its animation toolset significantly, overhauling the general-purpose Animation Toolbox and adding new tools for baking, retiming and randomising animation.
A versatile set of Maya productivity tools, featured in Autodesk's own promo material
Developed by former Weta Digital and Framestore animator Andrew Silke, and previously known as C3dC, Zoo Tools Pro 2 is a versatile, Python-based modular framework of Maya tools.
It was released in its present form in 2019, and officially came out of beta last year.
We've never covered the software on CG Channel, although we did feature it indirectly in our recent story on Maya 2022, since Autodesk used its octopus demo character as part of the marketing material.
And with the 2.5 update coming out last week, now seemed a good time to take a look at its other tools.
Part of a wider collection of readymade Maya assets
Zoo Tools Pro comes as part of a collection of resources from Create 3d Characters, including 90 models, 5 character rigs, 50 shader prests, over 150 light presets, over 90 HDRI skydomes.
The framework itself comprises over 40 tools, ranging from workflow utilities to more powerful or more streamlined alternatives to Maya's modelling, UV, shading, lighting, rigging and animation tools.
You can see a list on the Zoo Tools Pro 2 product webpage, which includes demo videos for the key tools.
Highlights include nCloth Wrinkle Creator, which automatically adds customisable wrinkles to a character's clothing using Maya's nCloth simulation toolset.
Neat productivity boosters include Shader Swap, which swaps out the shaders on a character model, making it possible to animate on a lightweight asset, then switch to high-quality shaders at render time.
Other tools take the grunt work out of graphics, like Convert Renderer, which automatically converts scenes between Arnold, Redshift and RenderMan, and bulk object renaming tool Zoo Tools Renamer.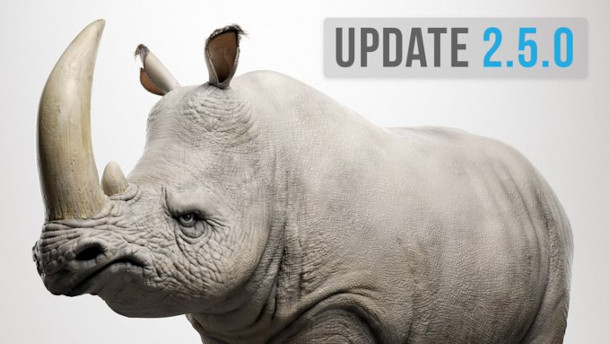 Zoo Tools Pro 2.5: new features to streamline animation work
To that, Zoo Tools Pro 2.5 adds six new tools, primarily for animation workflows.
Some streamline existing Maya features, like Bake Animation, which combines the native Bake Channel and Bake Simulation tools into a single UI.
Others add new functionality, like Randomize Keyframes and Numeric Retimer, which makes it possible to retime animation more precisely.
Animation Toolbox, Zoo Tools' compact UI for animation features not accessible through Maya's Graph Editor, has also been updated to expose more tools.
Other changes include Randomize Objects, which randomises the position, rotation and scale of multiple models, and an option to match ZBrush's default object scale when exporting assets to the sculpting app.
Pricing and system requirements
Zoo Tools Pro 2.5 is compatible with Maya 2017+ on Windows, Linux and CentOS Linux. Many of the individual tools support the Arnold, Redshift and RenderMan renderers.
The software is available by taking out at least one month's subscription to the Create 3d Characters website, which also includes the downloadable assets and access to Maya video training.
You can continue to use the software commercially after the subscription ends, so you effectively get a perpetual licence with the first month, which costs $40; after that, it's $10/month.

See a full list of new features in Zoo Tools Pro 2.5
(Requires an account with Create 3d Characters)
Read more about Zoo Tools Pro for Maya on the Create 3d Characters website
Tags: Andrew Silke, animation, Animation Toolbox, Arnold, Bake Animation, Convert Renderer, Create 3d Character, HDRI skydome, lighting preset, lighting rig, Maya, Maya character, Maya character rig, modeling, modular tools, nCloth Wrinkle Creator, new features, price, productivity tool, Python, randomize animation, Randomize Keyframes, randomize objects, Redshift, rendering, RenderMan, retime animation, rigging, Shader Swap, shading, system requirements, texturing, UVs, ZBrush, Zoo Tools, Zoo Tools Pro, Zoo Tools Pro 2, Zoo Tools Pro 2.5, Zoo Tools Renamer