Originally posted on 22 November 2020. Scroll down for news of the 2021.5 update.
Boris FX has released Sapphire 2021, the new version of its suite of effects plugins for compositing apps.
The update adds support for GPU acceleration via Apple's Metal API as well as Nvidia's CUDA, reducing render times on new Macs that lack Nvidia GPUs by "an average of 20%" over Sapphire 2020.5.
Over 60 of Sapphire's effects have been rewritten to support Metal.
The Glow and Zap filters, the latter for generating effects like lightning bolts, have been rebooted as S_UltraGlow and S_UltraZap; and there are over 45 new presets and 10 new lens flares.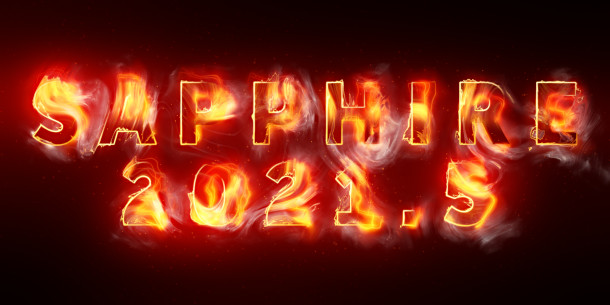 Updated 6 May 2021: Boris FX has released Sapphire 2021.5.
The update introduces native support for Apple's new M1 processors, available in new MacBooks and due in new iMacs, plus support for the new multi-frame rendering system in the latest public beta of After Effects.
Other changes include new lens flare presets, and better interactivity in the preset browser.
Pricing and system requirements
Sapphire 2021.5 is available for a range of compositing and editing software, including After Effects, DaVinci Resolve, Flame and Nuke, on Windows 10, RHEL/CentOS 7+ Linux and macOS 10.14+.
New licences cost $1,695 for the Avid and Adobe/OFX editions, or $2,795 for a multi-host licence.

Read an overview of the new features in Sapphire on Boris FX's website
Tags: Adobe, After Effects, Avid, Boris FX, compositing, DaVinci Resolve, editing, effects, Flame, Fusion, glow effect, GPU acceleration, lens flare, lightning bolt, M1, macOS, Media Composer, Metal, multi-frame rendering, new features, nuke, OFX, plugin, plugins, Premiere Pro, preset, price, S_UltraGlow, S_UltraZap, Sapphire, Sapphire 2021, Sapphire 2021.5, Vegas Pro