Thursday, November 26th, 2020

Posted by Jim Thacker
AMD ships Radeon ProRender 3.0 for Blender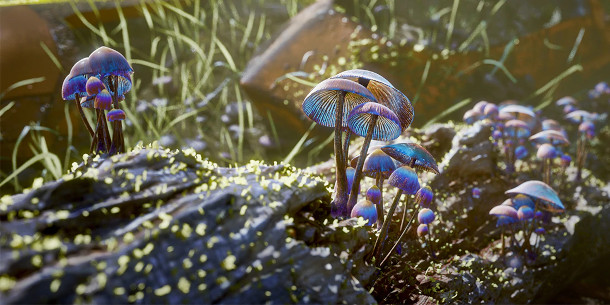 An image rendered by CG artist Mike Pan in an earlier version of Radeon ProRender for Blender. AMD has just released version 3.0 of the Blender edition of the free physically accurate renderer.

AMD has released Radeon ProRender 3.0 for Blender, the latest update to the Blender edition of its free, physically accurate GPU renderer.
The update adds support for hardware-accelerated ray tracing on AMD's new Radeon RX 6000 series GPUs, a new contour rendering option for non-photorealistic renders, and UDIM support.
Updated Radeon ProRender core supports hardware-accelerated ray tracing on new AMD GPUs
Radeon ProRender 3.0 for Blender incorporates version 2.0 of the Radeon ProRender core, which has just been released officially to developers.
The major change is support for hardware-accelerated ray tracing on AMD's Radeon RX 6000 Series GPUs: something previously only available on Nvidia RTX GPUs in the native Cycles renderer.
Changes to the core also provide "better [performance] scaling" when rendering with two or more GPUs, and "less noise for a given number of render samples", although AMD doesn't quantify either performance boost.
Support for outline rendering and UDIM textures, better handling of motion blur
Other changes in the Blender plugin include a new Contour Rendering setting for non-photorealistic outline renders, and the option to confine motion blur to the Velocity AOV in multi-pass renders.
The plugin also now supports "UDIM based tiled image textures", following the introduction of support for the UDIM UV layout format in Blender itself earlier this year.
In addition, the Radeon ProRender material library, shared with the 3ds Max and Maya editions of the plugin, has been separated from the plugin installer and can now be downloaded separately.
Availability and system requirements
Radeon ProRender 3.0 for Blender is compatible with Blender 2.80+ on Windows 7 and 10, Ubuntu 16.04.3 and 18.04.0 Linux, and macOS 10.13.3+ and macOS 10.14. It's a free download.

Read a full list of new features in Radeon ProRender 3.0 for Blender in the release notes
(The release notes are for the Windows edition)