Tuesday, May 19th, 2020

Posted by Jim Thacker
Adobe releases Character Animator 3.3

Originally posted on 11 November 2019. Scroll down for news of the 3.3 update.
Adobe has released Character Animator 3.0, the latest update to its software for generating real-time puppet-style animation from reference video footage of a live actor.
The release adds support for keyframing animations, a new system of scene cameras, triggerable audio clips, and the option to generate motion lines behind a character.
The update shipped at Adobe MAX 2019 last week, along with the latest versions of Adobe's other Creative Cloud software, including After Effects 17.0, Dimension 3.0, Photoshop 21.0 and Premiere Pro 14.0.
Mix facial performance capture with keyframed full-body movements
The headline feature in Character Animator 3.0 is new keyframe animation system, which we covered when Adobe previewed it earlier this year.
The system makes it possible to key transforms and other character parameters, and adjust transitions via an in-line graph editor within the timeline. You can see the workflow in this video.
Any set of keyframes can be turned into a triggerable element, making it possible to blend keyframe and performance capture workflows by creating readymade animations that can be fired off in real time.
Other changes: camera positions, triggerable audio and automatic motion lines
The update also makes it possible to set up camera positions for a scene with different zoom, X and Y position and rotation values, and switch between them using triggers.
In addition, users can now assign audio clips to triggers.
There is also a new system for generating traditional cartoon-style motion lines behind parts of a character or props in the scene to accentuate rapid movements.
Users can set the minimum velocity at which speed lines will appear, and control the colour, opacity, width and lifespan of the line.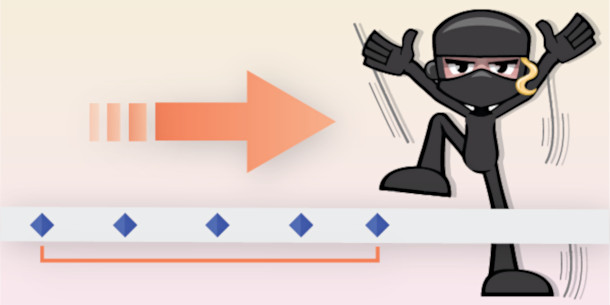 Updated 21 February 2020: Adobe has released Character Animator 3.2.
The update adds support for keyframe time stretching, making it possible to adjust the overall duration of a group of keyframes while retaining their relative timing.
Workflow improvements include automatic updating of a puppet's behaviors when creating a new layer handle, and the option to search the Properties panel for replays.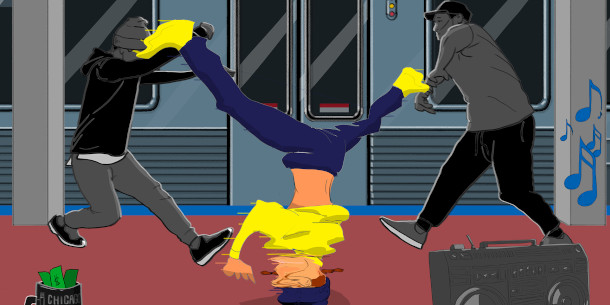 Updated 19 May 2020: Adobe has released Character Animator 3.3.
The release improves workflow with the timeline, including the option to filter tracks by keywords when working on complex projects, and to adjust the volume of each audio track separately.
The Motion Lines system, which adds tradtional cartoon-style speed lines to animation, gets the option to taper away lines over time as well as fading them out.
In addition, there are a number of smaller UI and workflow changes, listed at the link below.
One other feature not currently listed in the documentation, but mentioned on Adobe's blog and in its online press conference, is a new set of background puppets.
The puppets – two of which are shown in the image above – are designed for use as background characters whose readymade animations can be triggered during a live performance.
Pricing and availability
Character Animator 3.3 is out for Windows 10, Windows Server 2016+ and macOS 10.13 on a rental-only basis via Adobe's All Apps subscriptions. They cost $79.49/month or $52.99/month for annual plans paid monthly.
The documentation also refers to the release as Character Animator 2020.2 or the May 2020 update.

Read more about the new features in Character Animator 3.3 in the online documentation
Read more about the new features in Character Animator 3.2 in the online documentation
Read more about the new features in Character Animator 3.0 in the online documentation