Sunday, September 8th, 2019

Posted by Jim Thacker
Download neat games art tool OwnIcon for free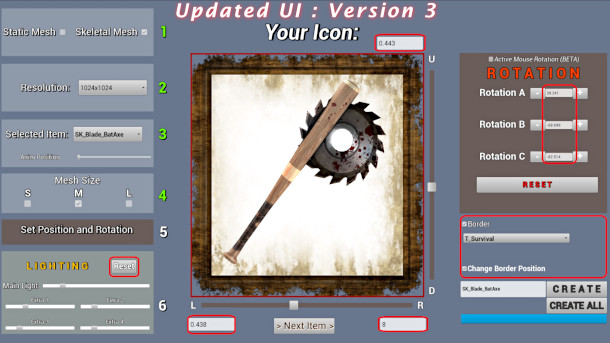 Epic Games has made OwnIcon, SchmidtGames' icon-creation add-on for Unreal Engine, free to download until the end of September 2019, as part of its series of monthly free asset drops.
The tool streamlines the process of generating 2D icons for an Unreal Engine title's UI from the game's 3D assets, providing a Blueprint-driven system with options to control position, rotation and lighting.
Icons can be generated with transparent backgrounds, or a custom background, at a range of resolutions and in square, portrait or landscape formats.
It works with both static and skeletal meshes, and it's possible to use animations to create animated icons.
System requirements and availability
OwnIcon is available for Unreal Engine 4.18+, running on Windows only. It normally costs $6 on itch.io, but you can download it free from the Unreal Engine Marketplace until the end of September 2019.
Download OwnIcon for Unreal Engine from the Unreal Marketplace