Sunday, August 11th, 2019

Posted by Jim Thacker
Download 22 free game-ready 3D scans of common foods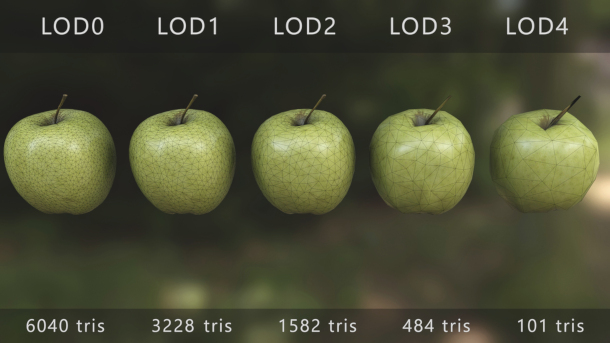 Originally posted on 11 August 2019. Scroll down for updates.
3D artist Tomáš Búran has released 22 free game-ready 3D scans of food, each with five LODs and a set of 4K PBR textures. All of the files are licensed for commercial use.
The files are divided into two packs: one comprising 12 fruits and vegetables, including apples, potatoes, a carrot and an onion; and one of 10 bakery products, including rolls, pastries and a doughnut.
Free game-ready 3D models with five LODs and 4K PBR textures
Each of the models is supplied with five levels of detail, plus a set of 4K PBR textures.
The fruit and veg are compatible with both specular/glossiness and roughness/metallic PBR workflows; the bakery products are roughness/metallic only. Both come as packed texture sets for Unreal Engine.
The assets were created via photogrammetry using a custom automatic camera rig controlled via an Arduino Uno microcontroller board.
Búran also has a commercial pack of fabric scans, and commercial tutorials on how to create 3D scanned assets and build your own turntable camera rig in his Gumroad store.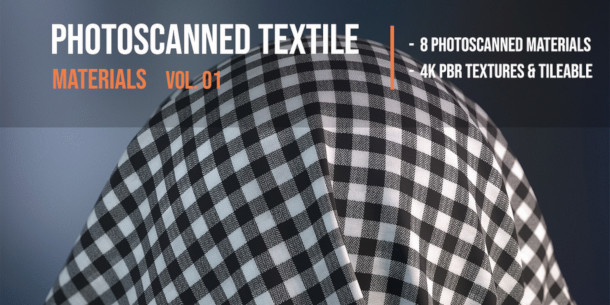 Updated 3 January 2020: Tomáš Búran has released his pack of eight scanned fabric materials for free.
As well as colour, roughness, metallic, normal, Height and AO maps, provided in TIFF and JPEG formats at 4K resolution, the download includes the materials in Substance SBSAR format.
At the time of posting, all of the packs of scans – fruit and veg, bakery products, and fabric – can be downloaded for free from Gumroad using the offer code freeholidays.

Download 10 scanned fruit and vegetables from Tomáš Búran's Gumroad store
Download 10 scanned bakery products from Tomáš Búran's Gumroad store
Download eight scanned fabric materials from Tomáš Búran's Gumroad store